What is Cappuccino Coffee?
A cappuccino coffee is a coffee drink made with espresso and steamed milk. The cappuccino is actually one of the most difficult coffee drinks to make right, requiring skill on the part of the barista who prepares it. There are also considerable variations in what is sold as a "cappuccino coffee," depending on where in the world one is, which can lead to confusion from visitors who may not get what they were expecting.
Cappuccinos are made by pouring a shot of espresso into a ceramic cup, and swirling steamed milk over the espresso. The finished drink may have anything from a small dot of foam in the middle to a layer of foam which covers the entire drink. Ceramic is classically chosen because it holds heat well, and the open bowl of the cup facilitates the experience of the drinker, allowing him or her to taste the flavor of the drink, which is traditionally quite strong, and to get the right balance of milk and coffee with each sip.
In some regions, the cappuccino coffee may be dusted with cinnamon or cocoa before it is served. Baristas may also turn the drink into a work of art by carefully controlling the pour of milk, creating designs which can include leaves, swirls, and so forth, depending on the skill of the barista. Traditionally, the cappuccino is served at breakfast, although many regions have abandoned this tradition, offering the drink at all hours.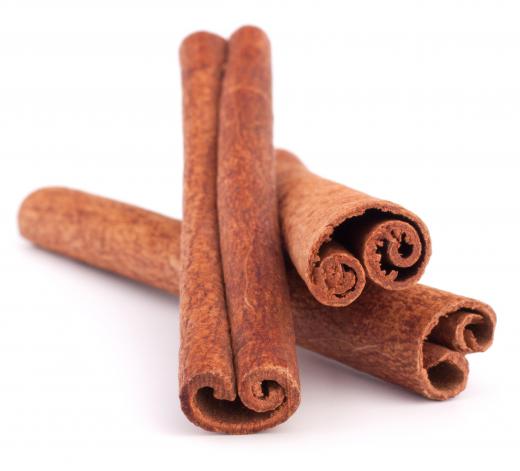 The origins of the cappuccino appear to lie in Italy, widely regarded as the home of complex coffee drinks. The drink is named for the Capuchin order of friars, who traditionally wore brown habits which resemble a cappuccino in color. A variation on the drink known as a cappuccino fredo is made with chilled milk, creating a cool drink. Other variations include the wet or white cappuccino and the dry or dark cappuccino coffee, named for the varying ratios of milk and coffee in the drink.
Many coffee houses and cafes will produce cappuccinos in a variety of sizes. Consumers should be wary of these drinks, as they typically skew the traditional ratio of milk and coffee, creating a milky drink without a strong coffee flavor. It is also difficult to accomplish the desired velvety froth when steaming the milk in the case of a large drink, with the froth becoming chunky or dry rather than delicate. Asking for a "short" cappuccino coffee in cafes which list the drink by size may yield a more traditional version of this coffee drink.
AS FEATURED ON:
AS FEATURED ON:








A cappuccino.

By: Natika

Cappuccino is often dusted with cinnamon before it.

By: Alessandro Capuzzo

Making espresso is the first part of crafting a cappuccino.

By: pressmaster

Espresso is traditionally served in small, demitasse-style cups while cappuccino requires a larger cup due to the added milk.

By: Subbotina Anna

Traditionally cappuccino was served with breakfast, though many people now enjoy the drink all times of day.