Originally an Asian dish, yaka mein has taken on Cajun influences and is a popular spicy meat and noodle soup in the United States, particularly in New Orleans. Though the exact origin on this dish is unknown, it combines Asian influences with the soul food tastes of the American South. Also called old sober, yaka mein is purported to be a good hangover remedy.
The exact origin of this dish is unclear. The two most prevalent theories involve Chinese immigrant workers who introduced the dish in Louisiana in the late eighteenth or early nineteenth century, and returning World War I veterans who developed a taste for a similar Asian dish while overseas. Other theories state it was actually Korean war veterans who brought back knowledge of the dish. Whatever theory is correct, it seems clear that yaka mein has its roots in Asian cuisine, but over the years has been infused with Cajun flavors.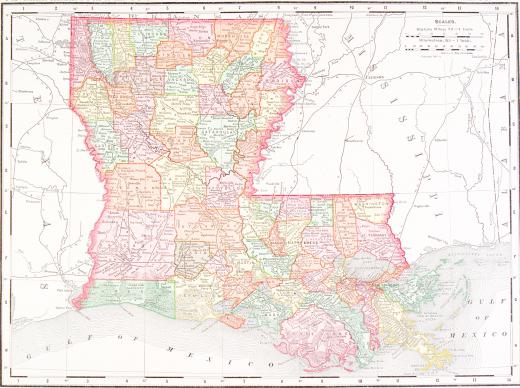 Although nearly any meat, even shrimp, can be used for yaka mein, beef, commonly a brisket or chuck roast, is the most frequent choice. The noodles usually included are simple spaghetti noodles, but again, nearly any type of noodle can be used. Green onions and hard boiled eggs are present in most versions, and some type of Cajun or creole seasoning is also a normal addition. Ketchup, hot sauce, soy sauce, or Worcestershire sauce may also be added or used for a topping. The liquid base is usually a beef broth or stock combined with water.
To create yaka mein, the broth or stock and water are combined with any chosen seasonings. Then, the meat is added and simmered for two to three hours. Afterward, the meat can be removed and shredded or cut. The noodles are cooked separately, by simply boiling them in water until they are tender, and the eggs should also be boiled in their shells to cook. After the noodles, meat, broth, and hard-boiled eggs are prepared, the dish can be assembled.
The noodles are normally placed into the bowl first, then the beef and broth are poured over the top. The eggs are chopped, halved, or occasionally, left whole, and added. The topping of choice, usually soy or Worcestershire sauce, is sprinkled on top, then the whole dish can be garnished with chopped green onions. There are some minor variations in the placement order, however. For example, some versions pour the broth on after the eggs have been added or wait to add sauces until after the green onions are included.
AS FEATURED ON:
AS FEATURED ON:








By: qingwa

Yaka mein is an Asian dish that was introduced in Louisiana during the late 18th or early 19th century.

By: Focus Pocus LTD

Yaka mein, sometimes called "old sober," can also be used as a hangover remedy.