What Is a Good Tomato Paste Substitute?
When a recipe calls for tomato paste, there are a few things that a cook can use as a substitute. Tomato sauce and tomato ketchup can be used as a tomato paste substitute, although they have a little thinner consistency. Stewed or chopped tomatoes can be used as well, and these will give the finished dish a chunkier texture. If a cook is looking for a substitute because of an intolerance to tomatoes, crushed red peppers may suffice.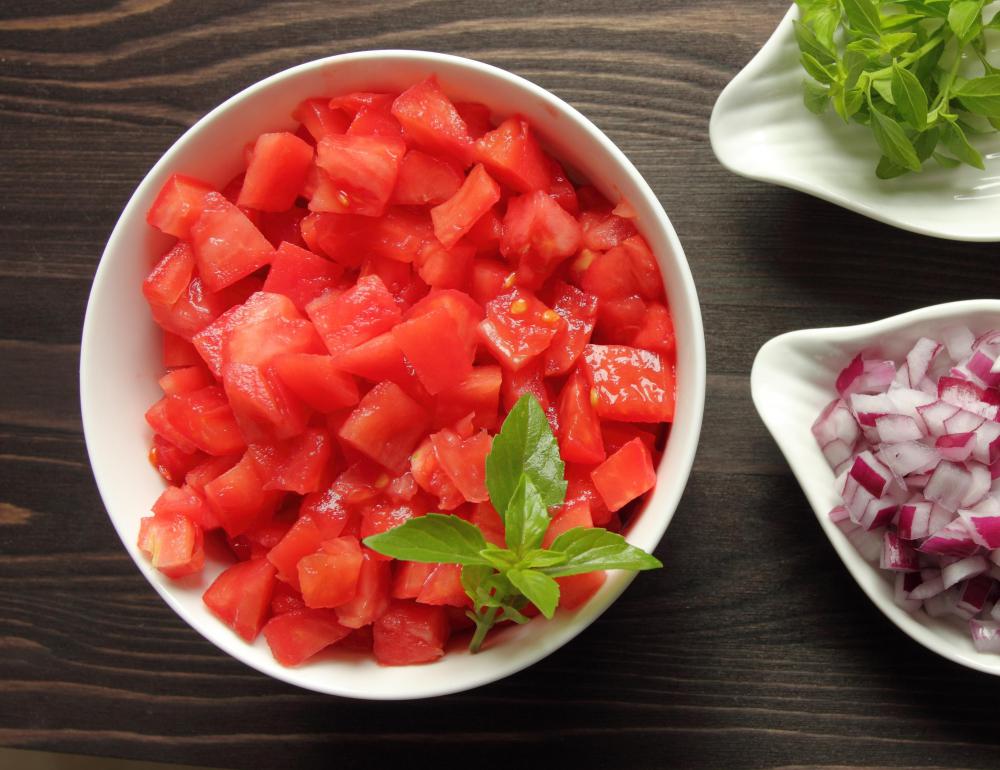 Tomato sauce can sometimes be used as a tomato paste substitute, although this is often much thinner. If this is used, however, the cook should reduce or eliminate other liquids from the recipe. Some spaghetti sauce or marinara sauce recipes, for instance, call for tomato paste and water. In this case, a cook can use just tomato sauce and omit the water.
Ketchup can also be used in place of tomato paste in some recipes. Like tomato sauce, though, this also has a much thinner consistency, and it usually can't be used to thicken a sauce. Cooking tomato sauce and ketchup, however, can make them a little thicker. To do this, they can be put in a small sauce pan and allowed to simmer until they have thickened enough.
Stewed tomatoes can sometimes be used as a suitable tomato paste substitute as well. These should be very well drained before using, however, and some cooks may prefer to simmer them to help evaporate more of the liquid. Stewed tomatoes are usually much chunkier than tomato paste, and they will usually add texture to a dish, rather than thicken it. They will give a dish a sufficient tomato taste, though.
Fresh chopped tomatoes may also be used instead of tomato paste in some cases. If desired, the seeds of the tomatoes can be removed prior to chopping or dicing. This can be done by cutting the tomatoes in half and using the handle end of a spoon to scrape out the seeds. They can then be chopped or even pureed.
In some cases, an individual may not be able to eat any tomato products at all. This would be the case if he had an allergy or intolerance to them. Other vegetables may be used to make a paste in this case.
Red peppers are one good option to use as a tomato paste substitute. These should be seeded and chopped into small pieces. They can then be pureed in a blender and cooked to evaporate some of the liquid. While this will not add much of a tomato taste, it will add color and thicken the sauce.