How Do I Choose the Best Port Decanter?
A port decanter will work fine as long as it's able to hold all the contents of the port bottle and offers enough space for air to enter into the decanter in order to aerate the port. There are several designs available, but most are based on the basic design of a flat bottom and narrow top. Choosing the best one is a matter of finding a design you like and finding a material that is of good quality and will keep the taste of the port intact.
Port decanters are used to hold the finest, filtered contents of the port. During the fermentation process, the port forms a layer of sediment that is not desirable to drink. The bottle is traditionally left upright for an hour or so, and then the contents are poured carefully into the port decanter. This keeps the sediment inside the bottle.
One common design for a port decanter is known as the Hoggett decanter. Hoggets have a narrow top and rounded bottom that is placed in a base made of wood or other material. The decanter cannot be placed on a table unless it is put into the base. This stems from the tradition where the port decanter is passed around a table without the base so that it can't be put down until it has gone all the way around the table and everyone has had some. This way, no one can "hog it", hence the name.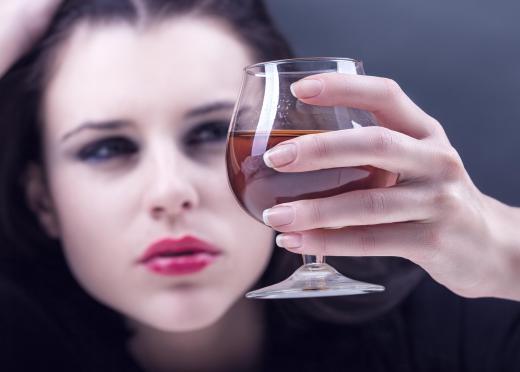 For those who don't want to follow tradition or don't want to have a decanter they can set down anywhere, there are many designs available that offer a flat-bottom. Regardless of design, most decanters are made of cut-glass or crystal because, in addition to looking elegant, these materials don't affect the taste of the port. A good quality port decanter will have a narrow mouth, so the port can breathe, which means air is let in to enhance the flavor, and is easily poured.
Some port decanters come with a top that has a screen or other filter. This adds another layer to the process of filtering the sediment out. Having a filter on top that you can pour the port through also aerates the wine further. Regardless of the function of the top, most decanters come with a plug to put on top of the port if it's going to be left for any length of time, although traditionally port is drunk during one sitting.
AS FEATURED ON:
AS FEATURED ON:








By: caimacanul

Choose a decanter that matches your personal style.

By: Artem Furman

The glasses used specifically to serve port wines are generally much smaller than red, white, or sparkling wine glasses.