How Do I Choose the Best Substitute for Fenugreek?
Its unique taste means it can be difficult to find a substitute for fenugreek, a plant whose parts are commonly used as both an herb and a spice. The two parts of the plant for which recipes call — the leaves and the seeds — taste different from one another and, thus, require different substitutions. Further complicating the issue, the taste of the leaves and seeds changes when they are cooked, becoming sweeter than when used raw. One common substitute for fenugreek seed is mustard seed, while the fresh leaves are sometimes compared to watercress. Depending on the exact purpose of fenugreek in a dish, ingredients such as fennel, imitation maple syrup or bitter leafy greens also can be used.
The seeds of fenugreek are considerably more potent, both in taste and fragrance, than the leaves of the plant. The flavor is complex, with a slight sweetness followed by bitterness, not unlike sugar that has been burned. Mustard seeds and mustard greens can provide a similar taste, especially if the seeds are to be cooked. If the dish being made is sweet or will be roasted for some time, then a small amount of artificial maple syrup can be used, because fenugreek is often added to simulate the flavor of real syrup.
The leaves of the fenugreek plant have a solid, robust taste and odor, although it is not as concentrated as in the seeds. Fresh fenugreek leaves are sweeter than the seeds but still retain an earthy bitterness that can be muted with cooking. Celery leaves are often considered the best approximation of the taste when the leaves need to be used fresh in a recipe. Mustard greens have more of the bite that might be desired in a substitute for fenugreek, although the overall taste is not quite the same.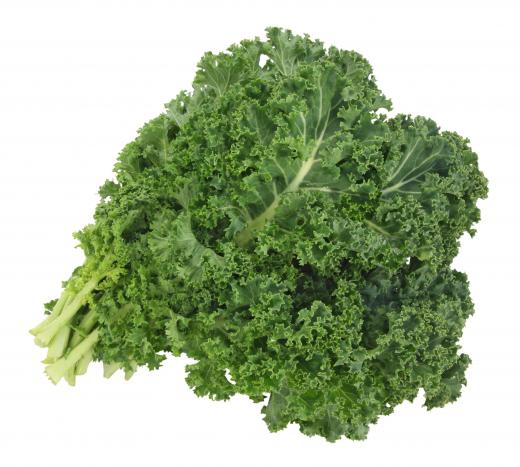 It is easier to find an acceptable substitute for fenugreek leaves when the dish is being cooked, because the taste will have more sweetness and less bitterness. Cooked spinach and kale can be used in place of the leaves in a stew. Most dark, leafy greens that have a bitter taste can be used instead of fenugreek in recipes that use it cooked.
In Indian cuisine, especially in curry recipes, it is possible to use some spice mixes to substitute for fenugreek. Cumin can be used to provide an earthy tang similar to what the seeds can supply. Fennel seeds also can be used in smaller quantities to add the slight sweetness of the fenugreek seeds. One mixture that has a similar taste is celery greens that have been mixed with garam masala spice mix.
AS FEATURED ON:
AS FEATURED ON:








By: jedi-master

Fenugreek is a popular ingredient in Indian dishes.

By: forevergreen

Kale can replace fenugreek leaves in a stew.

By: andersphoto

Celery leaves can be substituted for fenugreek leaves.

By: Bert Folsom

Maple syrup can be used as a simulate the sweet flavor of fenugreek.

By: mates

Spinach can be a good substitute for fenugreek leaves.