How Do I Choose the Best Substitution for Cilantro?
Choosing a substitution for cilantro is usually a matter of determining what about cilantro you are trying to either imitate or replace, then looking for an herb with those characteristics. Many people dislike the taste of cilantro, and for this reason look for milder, differently flavored alternatives. You may also need a substitution for cilantro if you cannot find cilantro, but have a recipe that calls for it. Cooking with herbs is generally a rather flexible science, and substitutions are usually fairly easy to do. Paying attention to flavors will help you make the right swap, but many different herbs, in moderation, can replace cilantro — and sometimes even create a new favorite.
Cilantro is a flat-leafed herb commonly used in Latin American and Asian cuisines. It is used both as a substantive element and as a garnish. If you are only looking for a substitution for cilantro garnish, try to emulate the look of cilantro more than the taste. Flat-leaf or Italian parsley is usually a good option. Parsley does not have much flavor on its own, but is bright and attractive as a garnish.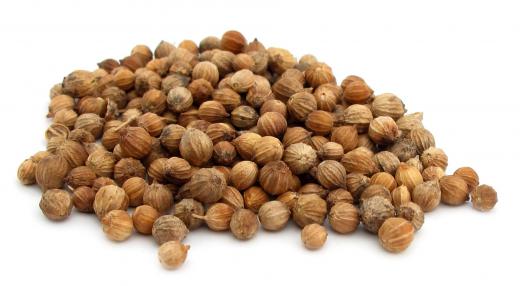 Many people find the taste of cilantro off-putting. Leaving cilantro out of a recipe completely is one option in this situation, but creative cooks often look for other herbs to substitute. No other herb will really recreate the taste of cilantro, but any mild herb will add a kick of flavor and boost the interest in whatever dish is being prepared.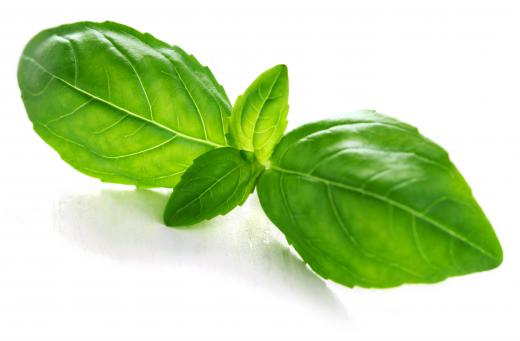 One of the most important things to look for when selecting a substitution for cilantro is intensity. Cilantro has a sharp taste, but as herbs go, it is rather understated. Herbs with very pronounced flavors, like thyme and sage, do not typically make good cilantro substitutes. Similarly, sweet herbs like mint may clash with the more savory foods typically paired with cilantro. Think about the food you are serving, and look for an herb that would bring out those flavors and tastes.
A common cilantro substitute is basil, particularly Thai basil. Thai basil is a small-leafed, sweet tasting basil variety that, like cilantro, is commonly used in Asian cuisines. Swapping Thai basil for cilantro will create a different taste, but one that is usually quite complementary.
If you can find it, the herb rau ram, often known as "Thai coriander," is an excellent substitution for cilantro. Rau ram is in the cilantro family, but has a milder, more lemony flavor that many people who dislike ordinary cilantro find pleasing. A similar substitution might be quillquina, or "Bolivian coriander." Quillquina is member of the cilantro family as well, but is also very similar to arugula. It is mildly flavored and very fragrant.
AS FEATURED ON:
AS FEATURED ON:








By: Uros Petrovic

Dried cilantro seeds.

By: Barbara Pheby

Basil is a common substitute for cilantro.

By: S.White

Thai basil can be a good substitute for cilantro.

By: alex555

Parsley can be substituted for cilantro.