How Should I Defrost a Frozen Goose?
Before preparing goose that has been frozen, it should be properly thawed to limit the risk of food poisoning. Most experts typically recommend thawing a frozen goose in the refrigerator. Although this may take several days, the cold environment helps prevent bacteria from developing. Goose can also be thawed while it is submerged in cold water. A microwave can also be used to thaw frozen goose meat, and this method is typically much faster than other options.
Contrary to what some individuals believe, it is not considered safe to thaw meat or poultry at room temperature. Bacteria, such as salmonella, is able to reproduce at temperatures above 40° F (4.4° C). These types of bacteria can cause serious foodborne illnesses.
Thawing a frozen goose in the refrigerator is typically recommended. This type of cold environment is just warm enough to prevent bacteria from forming, but it is warm enough to allow the goose meat to thaw. When goose meat is placed in the refrigerator, it can take several days to thaw. It is generally best to plan on cooking goose several days ahead of time, so it will have enough time to thaw properly.
Individuals who can not wait several days for a frozen goose to thaw can also use cold water to thaw it. Before doing this, the goose should be wrapped in watertight material, so no water or bacteria can reach the meat. Frozen goose can be wrapped tightly in several layers of plastic wrap or sealed in a plastic bag to prevent this. A goose can then be placed in a sink or large bowl and covered with cold water.
When thawing frozen goose in cold water, the temperature of the water will often rise slowly. To prevent this, most experts recommend replacing old water with new cold water every 30 to 45 minutes. Although a goose will thaw faster in cold water than in a refrigerator, it can still take several hours or even a day to thaw completely. Thawing time generally depends on the size of the goose.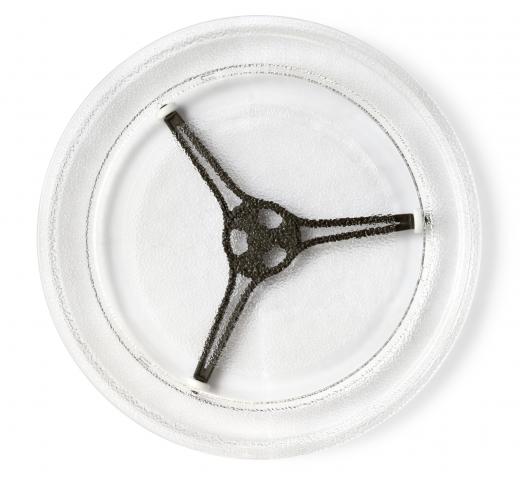 A microwave can also be used to thaw a frozen goose. Frozen meat and poultry should be removed from any packaging materials before being thawed in a microwave. Some of these materials can melt and affect the taste and safety of the food. Although microwave thawing is faster than other thawing methods, it will often partially cook the food that is being thawed.
AS FEATURED ON:
AS FEATURED ON:








By: akulamatiau

Goose may be thawed while it submerged in cold water.

By: Oleksiy Mark

A microwave can be used to thaw a frozen goose.

By: Brian Jackson

The best way to thaw a frozen goose is over time in the refrigerator.

By: Winai Tepsuttinun

Using a rotating microwave turntable can help ensure that food products, such as frozen goose, are thoroughly defrosted.