Mustard greens are the leaves of the Brassica juncea plant, a plant in the same genus as that which includes the plants which produce famously piquant seeds which are ground into mustard, a very popular condiment. The greens possess the same zesty, peppery, striking flavor which people associate with mustard. They can be consumed both raw and cooked, depending on the cultivar, and they are usually available in the produce section of markets. You can also grow mustard greens at home if you want to create a steady supply of them; they will thrive in almost any climate as long as there is at least a month of reasonably nice weather.
There are numerous cultivars of Brassica juncea. As a general rule, these cultivars share the trait of having large, flavorful leaves which may range in color from dark to light green. The leaves can be smooth or wrinkled, with crinkly edges or lobed ones, and the plant may also have thick stalks. Like other plants in the mustard family, mustard greens also have a striking flavor which makes them quite distinctive on the plate.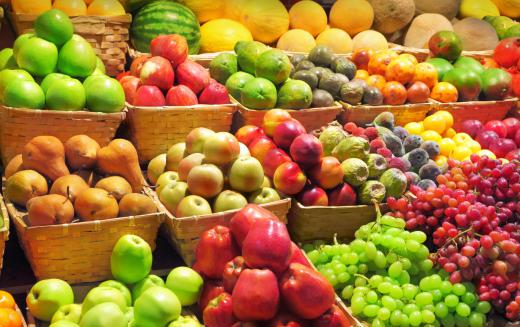 Humans have been using these greens in cooking for thousands of years all over the world. Archaeological evidence shows that the Egyptians pickled them, the Greeks ate them in salads, and the Chinese added them to soups and stir fries. Mustard greens are a part of the traditional cuisine of many regions of the world, including the American South, where they are commonly mixed with more mild greens.
Like other brassicas, mustard greens are quite valuable nutritionally. They have a number of essential vitamins and minerals which are a great supplement to the diet, especially in the winter months, when other sources of greens and roughage can be hard to find. The hardiness allows them to flourish after most other plants die off, and they can be used in a wide range of ways so that they do not get boring.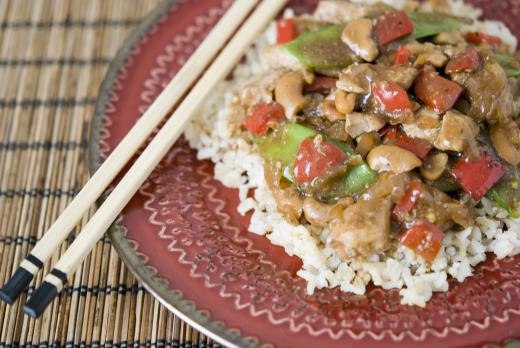 Growing mustard greens is fairly easy. They can be seeded in the spring or late fall, and they will generally start to produce usable greens within about thirty days. Many gardeners like to stagger their plantings to ensure a stable source into the summer; if you live in a region with very hot summers, mustard greens may fail to thrive during the peak of the heat, but once the heat passes, you can plant again for a fall harvest.
AS FEATURED ON:
AS FEATURED ON:








By: adisa

A person can typically find mustard greens in the produce section of markets.

By: Elenathewise

Mustard greens have a flavor similar to mustard seed.

By: Periwinkle Studio

Mustard greens can be used in many Chinese stir-fry dishes.

By: Konstantin Yuganov

Fresh mustard greens can be added to a hearty vegetable salad.

By: Stepan Popov

Mustard greens can be added to a healthy vegetable stir-fry and served with brown rice.