Pirozhki, literally "little pies" in Russian, are small, stuffed buns, a traditional Russian snack. They can have a wide variety of fillings, both sweet and savory. The buns are made of yeast dough and often brushed with egg before baking to give them a golden-brown glaze. The dish is different from pierogi, a Polish specialty, which is made with thin, unleavened dough. The singular form of pirozhki is pirozhok.
Like pies, pirozhki can be filled with nearly anything. Sweet pirozhki can be filled with stewed or fresh fruit, such as cherries, apples, or apricots, or with cottage cheese or jam. Savory fillings include meat, fish, egg, potatoes, vegetables, and oatmeal or rice with some meat or giblets for flavoring. Any combination of these fillings can also make for a delicious pirozhk.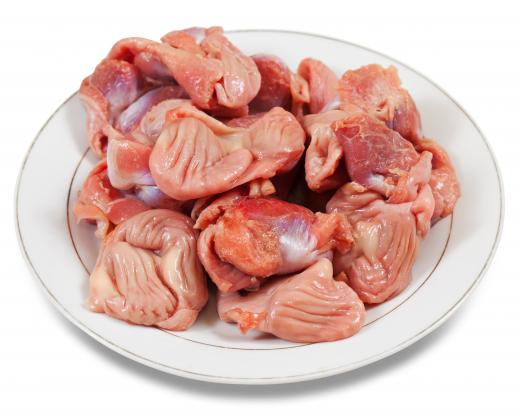 The dough may completely enclose the filling, or may be arranged decoratively in strips around the filling. The buns are either baked or fried. Traditionally, they are served either on their own or with soup, usually for lunch. In Russia, they are often sold by venders on the street from heated carts. Pirozhki are usually hand sized, not unlike an Italian calzone, but they can also be made bite sized to serve as hors d'oeuvres.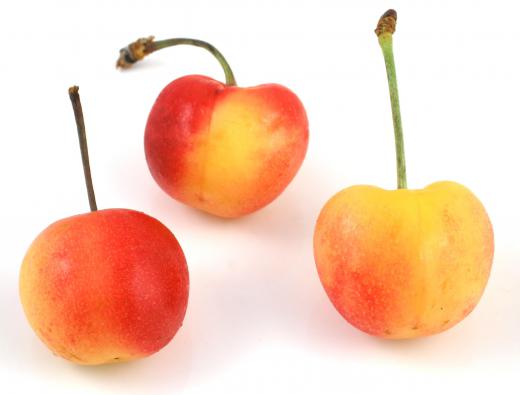 While the dish originated in Russia, many countries in and around Eastern Europe have developed their own version of the pirozhok. The dish is a popular fast food sold on the streets of Armenia and Greece. The Latvian version, pīrāgi, is crescent shaped, made of bread dough, and often filled with bacon and onion. The buns are also eaten in central Asia, where they are commonly sold by street vendors.
The Greek version of pirozhki was introduced to the country's cuisine by the Pontic Greeks, a group of ethnic Greeks who historically lived in Pontus, on the South Coast of the Black Sea. They were driven from their land by the Ottoman Empire and returned to modern-day Greece. The Greek version of the dish is usually deep fried, and may use a filling particular to Greek cuisine, such as feta or halloumi cheese.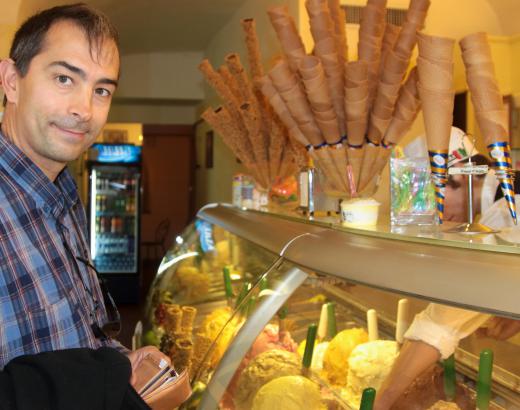 Pirozhki is a fairly involved dish to make, though many people make it at home. The benefit of making your own is that you can be creative with fillings, and of course have homemade treats fresh from the oven. For people without the time or baking skills, pirozhki are often available pre-made in Russian markets and bakeries. They may be available uncooked as well, so the customer can bake them fresh at home.
AS FEATURED ON:
AS FEATURED ON:








Pirozhki sometimes includes giblets.

By: Harris Shiffman

Fresh, pitted cherries are a popular ingredient in sweet pirozhki.

By: Malyshchyts Viktar

Pirozhkis can be filled with apricot.

By: Eléonore H

Some Russian bakeries offer pirozhki.

By: nata777_7

Fillings for pirozhki include cottage cheese and egg.