What are Some Foods Cooked in Clay Pots?
Many cultures around the world use clay roasters or pots to cook a wide assortment of foods. Clay pot cooking dates back for centuries, and relies on a moist clay pot to slowly cook foods so that they are tender and very flavorful. Cooking in clay pots yields complex, rich dishes which are excellent on their own as a main course, or served alongside an assortment of other foods. Since many of them require only one dish, clay pot cooking is also very easy.
Each region of the world which cooks with clay pots has a unique name for their specific clay pot design. This name also applies to foods cooked in the pot, such as tandoori chicken cooked in a Northern Indian tandoori pot. Most clay pot dishes rely on a classic blend of spices cooked with an assortment of vegetables or a good stewing meat.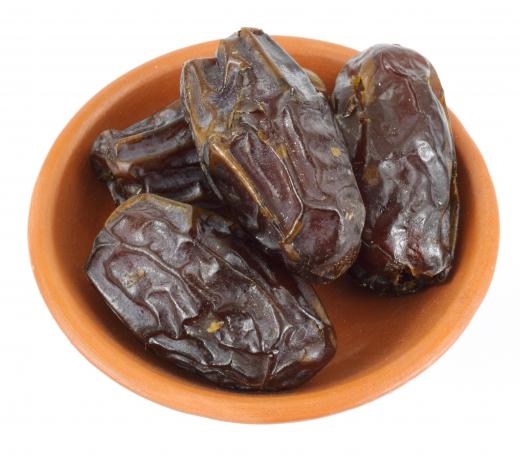 In India, the clay pot known as a tandoor is technically an oven, rather than a more portable clay pot. Tandoors are used to roast spicy foods to produce a fully flavored, very soft end product. A common food cooked in tandoors is chicken, and tandoori chicken can be made at home with a regular clay roaster for cooks who do not have ready access to a traditional tandoor. To make tandoor chicken, the meat is marinated in yogurt blended with garlic, ginger, cayenne, cumin, and other spices of choice. The lid of the clay pot should be lifted towards the end to crisp the meat before serving.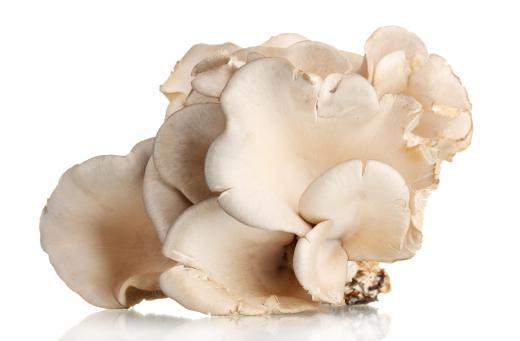 In Morocco and Northern Africa, cooks use the tagine, a clay pot with a high, conical lid. The lid traps moisture and flavor, and the tagine is used to produce very slow cooked, flavorful meals. Tagines are safe for stovetop and oven use, and they are also designed to work in fires. Tagines are used to stew meats such as lamb with a spice mix of saffron, ginger, garlic, cinnamon, cumin, peppers, and ras al hanout, a traditional North African spice blend.
In China, clay pots are also known as sand pots, and they are used to stew meats and vegetables, often with rice or noodles thrown into the same pot. Many people are familiar with Chinese clay pot cooking from Chinese restaurants which offer clay pots on their menus. Clay pots are great for vegetarian food, in which an assortment of vegetables such as eggplant, mushrooms, and bamboo shoots are thrown into a clay pot along with tofu or seitan, scallions, ginger, garlic, a rich broth, soy sauce, rice wine, and black bean chili paste. The clay pot is baked or cooked over indirect heat until bubbling.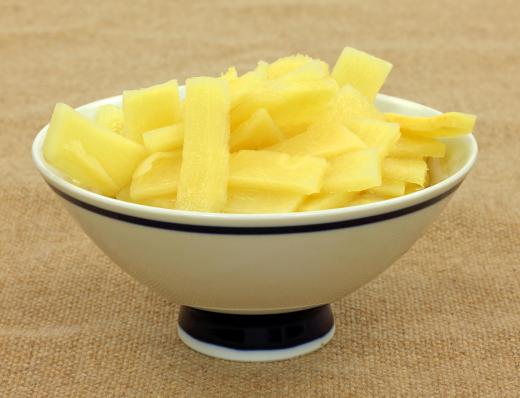 In Spanish speaking nations, cazuelas are traditional dishes baked in clay. Cazuelas can take a number of forms, from small molds for flan to large roasting dishes for dish. A cocote is used specifically for rich casseroles and stews, while ollas are used to cook beans. A flavorful base for a stewed cazuela can be made by frying onions and garlic to translucence and tossing them into a cazuela dish along with bay leaves, thyme, parsley, and a soup stock. Chunks of potatoes and tomatoes can add texture to the dish, along with a main focus such as lamb, chorizo, or fish.
AS FEATURED ON:
AS FEATURED ON:








By: Bert Folsom

A bowl of medjool dates, which are sometimes included in tagines, which are cooked in clay pots.

By: Africa Studio

Oyster mushrooms are often used in clay pot dishes.

By: Jiri Hera

Clay pots are great for vegetarian foods such as tofu.

By: Bert Folsom

Bamboo shoots may be cooked in a clay pot.

By: Jultud

In Spanish cuisine, flan may be baked in a clay pot.

By: Oligo

Tagines are clay pots used for slow cooking in Northern Africa and Morocco.

By: Andrey Starostin

Tandoori chicken is rubbed with spices before it's roasted in a clay pot.

By: Joe Gough

Cooks without a tagine clay pot can simmer any Moroccan stew in a slow cooker.