What are the Best Substitutes for Star Anise?
Star anise is a distinctive spice used in a wide variety of dishes, including soups, meat seasonings, cookies and ice cream. Generally, this dried fruit is used whole or ground in Chinese dishes. Unfortunately, the spice is not always easy to find, and it can be expensive. There are some spices that approximate its pungent licorice flavor. You may use them as substitutes without compromising the overall taste of your dish.
Chinese five spice powder is the best substitute because its flavor is most like the original. This is because one of the five spices is star anise. When you substitute with five spice powder you are, in effect, reducing the amount of one ingredient and adding other flavors. The added tones of cinnamon, cloves, Szechuan peppercorns and fennel complement the star anise and create a play of flavors. The taste may not be the same as the original dish, but you might find that the spice combination adds depth and subtlety.
Another option is anise seed. Despite the similarity of their names, the two spices do not come from the same, or even related, plants; the matching names refer to the similarity in taste of the anise seed and the star-shaped fruit. Both have licorice and bitter tones, but star anise is much stronger than anise seed. Anise is available in several forms that have different levels of flavor potency. Whole seeds are the weakest, followed by ground seeds, extract, and essential oil — one part essential oil is equal to four parts extract or about eight parts anise seed.
You could also substitute star anise with fennel seed, which shares the characteristic licorice flavor. Fennel, however, is sweet compared to anise. It lacks the bitter notes, and its licorice is much weaker.
When substituting ingredients, Most of the substitutes have weaker flavors than star anise, so you may need more of them than the amount called for in the recipe. This depends on the form that the star was to take, however. If the recipe calls for grinding the spice, the flavor should be stronger than if it asks you to add the stars during cooking and then remove them. Experiment with different amounts of the substitute until you find one that tastes right to you.
If you want to try the real thing, check your supermarket for star anise. Though it is commonly associated with Chinese cuisine, it may be stocked with Mexican foods, like dried chilies. It may also be available at Asian grocery stores. If price is the obstacle, look for broken pieces rather than whole stars, as they are sold at lower prices. Keep in mind, however, that the broken pieces lose flavor more quickly than the whole fruit.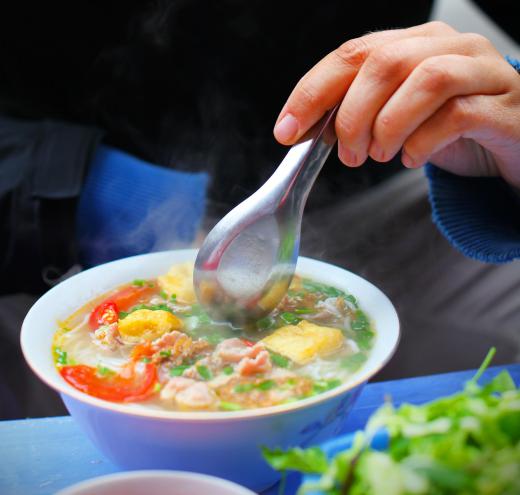 While drying your own fruit may be tempting if you have access to one of the plants, be careful, and ensure that you have the Chinese variety of the fruit. The Japanese star anise plant bears fruits that are similar in appearance to the Chinese spice, and some people have mistakenly dried them and used them in tea. They are, however, highly poisonous. There is also an American variety of anise that bears inedible fruits.
AS FEATURED ON:
AS FEATURED ON:








Anise or aniseed (Pimpinella anisum).

By: Nightman1965

A dessert bread made with anise.

By: Jessmine

Fennel has a flavor similar to star anise.

By: sugar0607

Star anise is sometimes used to add its distinctive flavor to Asian soups and stews.

By: seksanwangjaisuk

Star anise is commonly associated with Chinese cuisine, and is used in a wide variety of ethnic dishes.