What Are the Best Tips for Cooking Beef Tongue?
Slow cooking is usually the recommended method for cooking beef tongue, since it can become tough if it is cooked too fast. After washing and seasoning the tongue, it can be boiled for a few hours on the stove top. The tongue should then be cooled, and the skin should be removed. Some individuals also prefer to cook beef tongue for a few more hours in the oven.
As its name suggests, beef tongue is a cow tongue. It is generally considered one of the more unusual cuts of beef, and it is not popular in many countries. If done improperly, cooking beef tongue could result in a tough, chewy piece of meat. Slowly cooking, or braising, beef tongue is typically considered best, since this method will often result in tender, flavorful meat.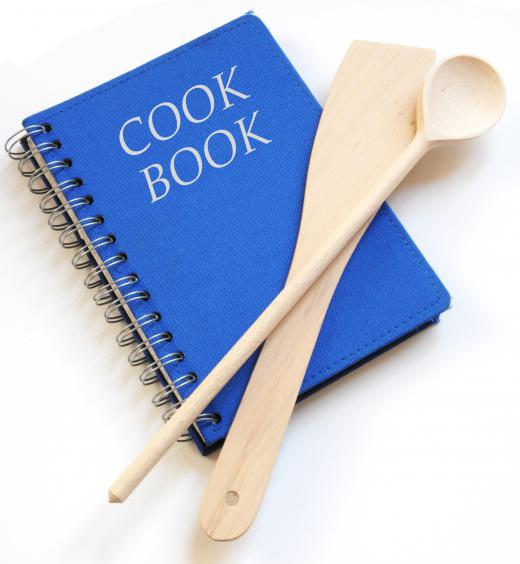 Before cooking beef tongue, it should first be cleaned. This can be done by scrubbing the tongue with a soft bristle brush while holding it under cold running water. The tongue can then be soaked in cold water for a few hours prior to cooking. If the water becomes dirty or cloudy, it should be dumped out and fresh water should be added.
Beef tongue is also usually seasoned before it is cooked. Many individuals who are cooking beef tongue often add flavor to this piece of meat by sprinkling on seasonings, like garlic, salt, and pepper. Vegetables, like onions and celery, can also be cooked along with the beef tongue.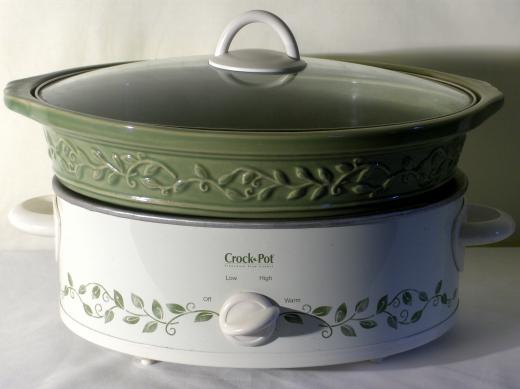 One of the most popular methods for cooking beef tongue is boiling it. The tongue, along with vegetables, should be added to a pot of simmering water. This mixture should then be allowed to simmer for several hours, depending on the size of the beef tongue. Generally, a beef tongue is considered to be done cooking when it can be easily pierced with a knife or fork.
When the beef tongue is done cooking, it should be allowed to cool, and the tough white skin should be removed. To cool the tongue quickly, it can be plunged into a sink or large bowl filled with ice water. A sharp knife can then be used to make a slit down the center of the top of the tongue. The skin should then peel away from the rest of the tongue easily, but some small bits may remain. These can then be scraped off with the blade of the knife.
After boiling beef tongue and removing the skin, it can be roasted in an oven as well. To do this, the meat should be placed in a roasting pan with a small amount of broth. It can then be placed in a warm oven for a little while longer. Once the beef tongue is done cooking, it can be thinly sliced and served with a mustard or horseradish sauce. The pan drippings and broth can also be used to make gravy.
AS FEATURED ON:
AS FEATURED ON:








By: Vivian Seefeld

A cookbook and utensils.

By: Leticia Wilson

Using a slow cooker to cook beef tongue can help reduce the chewiness of the meat.

By: Popova Olga

Beef tongue can also be cooked in a roasting pan in the oven.

By: Zdenka Darula

Beef tongue may be cooked alongside vegetables.