What Are the Best Tips for Making Low-Fat Macaroni and Cheese?
The best tips for making low-fat macaroni and cheese include using whole grain or whole wheat pasta, adding reduced-fat cheese, and mixing in little if any butter or margarine. Skim milk can also be substituted for whole milk in these types of low-fat dishes. Many recipes for low-fat macaroni and cheese include other healthy flavoring ingredients, such as caramelized onions, Dijon mustard, or chili powder. Although some people may think that eating low-fat diets means sacrificing taste, this favorite pasta dish can be just as satisfying when cooked with good quality low-fat products.
Macaroni and cheese is often made with white pasta that contains high amounts of starch as well as empty calories. Substituting whole wheat elbow, penne, or rotini pasta will easily increase the nutritional value of low-fat macaroni and cheese. In addition to less starch and fat, wheat pasta also has more fiber and healthy protein. Once some cooks try macaroni and cheese with whole wheat pasta, they find they prefer it over dishes made with white flour pasta.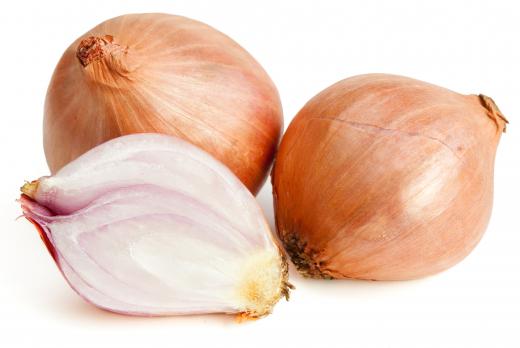 Cooks trying to create a low-fat pasta dish have several cheese options. Regular macaroni and cheese is sometimes made with processed cheese products that contain high concentrations of unhealthy saturated fat, as well as artificial preservatives. Healthier low-fat cheeses for this kind of dish include ricotta, Parmesan, cottage cheese, and small amounts of shredded low-fat cheddar. Some cooks also like to add shredded skim milk mozzarella, although too much of this melted cheese can cause the macaroni to stick together.
Some recipes for low-fat macaroni and cheese call for eliminating the butter that is normally used to keep the cooked pasta from clumping together. Since whole wheat pasta does not contain the starch that causes this problem, it normally does not need the added butter. Many reduced-fat macaroni and cheese recipes instruct the cook to pour the prepared cheese sauce over the freshly-cooked wheat pasta. The cheese mixture often consists of skim milk, all-purpose flour, and the selected low-fat cheeses that are heated and stirred together over medium heat in a stove top saucepan.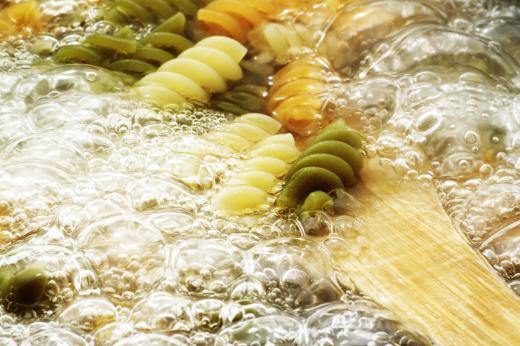 Additional flavorings for low-fat macaroni and cheese include cooked shallots or red onions. Cooks who like spicier low-fat meal choices often mix in measured amounts of red chili powder, hot sauce, or black pepper. Flavored bread crumbs are also popular toppings for this type of macaroni and cheese recipe.
AS FEATURED ON:
AS FEATURED ON:








Shallots can be used to flavor low-fat macaroni and cheese.

By: Bert Folsom

Using limited amounts of low-fat cheddar cheese can lower the total fat in macaroni and cheese.

By: isrgil

Whole wheat rotini might be a good choice for low-fat mac and cheese.

By: Roberto Fasoli

Using a low-fat cheese like ricotta to make macaroni and cheese can be a healthier option.