What Are the Different Types of Halal Chinese Food?
Halal Chinese food is Chinese food that follows the laws of the halal lifestyle, as used by many Muslims. The exclusion of pork and omnivorous animals and birds are two examples of the dietary laws that can be applied to any type of Chinese meal. Fried rice is often made with chicken, a halal food that is commonly consumed in the halal way of life, often sauteed and cooked in oil or broth. Dumplings, noodle bowls and egg rolls can also be made halal, using ingredients that follow the dietary laws of the Islam religion.
Stir-fried beef and vegetables is a popular halal Chinese food, using ground beef stir-fried with vegetables like broccoli, snap beans and mushrooms. The dish is often sauteed in a neutral-tasting vegetable oil, and soy sauce or tamari is often added to give it flavor without adding salt. These types of dishes in halal Chinese cuisine are often served alongside steamed white or brown rice, acting as a bed for the stir-fried beef and vegetables. Fresh ginger and garlic are powerful anti-inflammatory spices used in this type of halal Chinese food for its health-promoting properties, as well as its taste.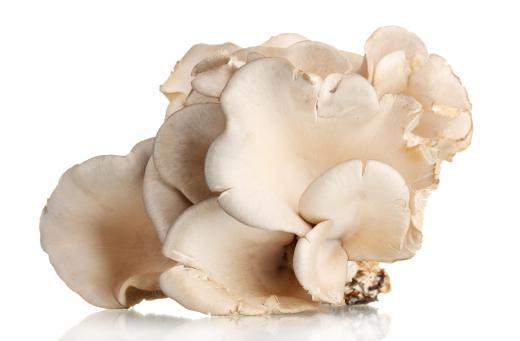 Chicken is a common halal food, often cooked by sauteing in oil or broth, baked in the oven, fried in vegetable oil or roasted over low heat. Often accompanying vegetables and whole grains, chicken is a popular protein source in many halal Chinese food recipes both for its taste and affordability. Barbecue chicken and sauteed vegetables like broccoli and mushrooms are often served alongside rice or noodles for a Chinese dish using all halal ingredients. Chicken fried rice can be made into a halal dish, using soy sauce, cooked egg, cubed chicken and white rice.
Chinese egg rolls are also popular halal Chinese food choices, filled with various vegetables such as carrots, cabbage and cilantro, all wrapped in a white rice wrapper. Sometimes, shredded chicken or beef is placed in a Chinese egg roll, avoiding the common placement of shredded pork, which is a meat that is not eaten in the halal lifestyle. Chinese dumplings made with wanton wrappers can be filled with cooked ground beef and shredded cabbage, served in soup or over noodles. Vegetarian noodle bowls are also considered halal foods, using soba or buckwheat noodles, combined with steamed or sauteed vegetables like snap peas, green beans and broccoli.
AS FEATURED ON:
AS FEATURED ON:








By: Africa Studio

Oyster mushrooms are popular in Chinese food.

By: Vidady

Flour from the buckwheat plant is used to make soba noodles.

By: Aleksandar Todorovic

In a general sense, "halal" means "lawful" in Arabic, and refers to that which is permitted under the rules of Islam.

By: Orhan Çam

Halal Chinese food must be prepared in accordance with Islamic law.

By: Jose Gil

Egg rolls can be made using chicken or beef instead of pork.

By: Nitr

Sauteed vegetables are acceptable under the laws of the halal lifestyle.