What are the Different Types of Kosher Food?
There are many different types of kashrut or kosher food, since, according to Judaic law, at least some foods are allowed in each of the four main nutritional groups. Meats, dairy, produce and breads are all permissible, yet within these groups are specific allowable types and exact preparation restrictions. Kashrut dietary laws are complicated, and when a food is questionable, a rabbi is often sought out for the answer as to whether it's allowed to be eaten.
Some non-Jewish people prefer to eat kosher meats rather than factory farm or other meat since the animal is killed as painlessly as possible. This meat is produced from animals that are slaughtered by cutting the neck with a very sharp knife so that death is instant and therefore as painless as possible. The meat must be inspected to be sure that the internal organs weren't punctured. Organ meats and blood are not eaten.
Only animals with cloven hooves such as the cow, sheep, deer and bison are used for kosher meat. Poultry such as chicken, turkey, goose and duck are also acceptable. Eggs are allowed if they're from kosher poultry. Fish with fins and scales are acceptable, but shellfish isn't. Meat and fish served together are not considered kosher.
Noticeable scales are an important factor in choosing kosher fish. The scales should be able to be removed without causing damage to the skin. Lox, or smoked fish served in Jewish delicatessens, already has the skin and scales removed; it's usually inspected by a rabbi to acknowledge it as kosher food.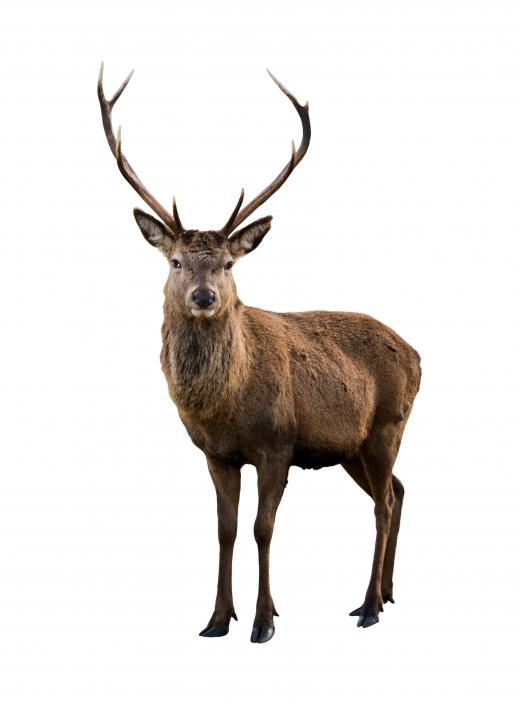 Dairy foods such as milk and cheese can be eaten as kosher food. However, dairy foods must not be consumed with meat — either alongside or cooked with it. Some rabbis instruct that milk products not be eaten for at least six hours after a meal containing meat. Orthodox Jews use separate sets of dishes for meat and milk products.
Many packaged foods sold in mainstream grocery stores aren't kosher unless they're labeled as such. Particular foods or ingredients could be kosher, but the equipment used to prepare it might not be. Even canned or frozen fruits and vegetables as well as breads must be approved. Oil, gelatin, flavors and colors may be made from non-kosher products and require investigation by a rabbi. For instance, carmine, commonly used in red food coloring for some candies and yogurt, is made from insects so it's not kosher.
AS FEATURED ON:
AS FEATURED ON:








By: Vera Kuttelvaserova

Sheep are considered to be kosher.

By: awhelin

Deer can be kosher.

By: fotomaster

Ducks are considered to be kosher.

By: Jeffrey Banke

Turkey is kosher.

By: Eric Isselée

Cows and other cloven-hoofed, cud-chewing animals are kosher.

By: Anatolii

Pigs are not considered kosher.

By: Giovanni Burlini

Bison meat, which is kosher.

By: PhotoEd

Lox, and other smoked fish are considered kosher, although shellfish are not.

By: Anyka

A rabbi might be sought to determine whether a food is kosher.

By: lidante

According to kosher dietary law, dairy should be kept separate from meat.

By: Jeffrey Banke

Bison have hooves, and thus can be kosher.