What Are the Different Uses of Miniature Wine Glasses?
Miniature wine glasses can be used to serve wine and other beverages, just like their larger counterparts. These petite vessels are also used for crafting and home decorating purposes, and can adorn everything from wreaths to fireplace mantles. Small wine glasses are also useful for wedding favors or for anniversary party favors; they are the perfect size for toasting or for wine tastings.
Wine and liquors can be served in miniature wine glasses. Most mini wine glasses are the right size for a pre-meal apertif at a dinner party; they can be used for a post-meal digestif as well. Portion control is easy when using miniature wine glasses; their petite stature also helps eliminate waste when used for toasting or tasting. Cleaning and caring for miniature wine glasses is simple; most are made from inexpensive glass and can be washed in the home dishwasher, then stored until needed.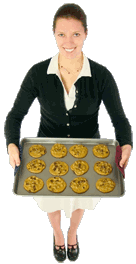 When used as a craft supply, miniature wine glasses offer plenty of project possibilities. The glasses can be filled with melted wax in any scent and color for almost instant candles or filled with candy and wrapped in tulle for festive party favors. Any crafting techniques that work on glass can be used to decorate miniature wine glasses, including etching and painting.
Adhesives that work on glass can be used to adhere items to miniature wine glasses. Colorful beads, stones, glass chips, and other decorative items can be glued to the base and exterior of each wine glass to personalize them. If the wine glasses will be used to consume a beverage, then the inside and the top rim should not be decorated. While any type of item can be applied to a miniature wine glass, only those that are waterproof will withstand repeated use and washing.
Small wine glasses can be used to decorate other items like wreaths, Christmas trees, and party tables. Wire or ribbon can be tied around the glass stem, and then the glass can be attached to another surface. Using wire or ribbon allows the glass to be securely attached, but makes it possible to remove and reuse as needed.
Wedding showers and other parties that require guest favors are excellent candidates for miniature wine glass projects. A metallic or solid enamel paint pen can be used to add a date or name to each glass, and festive ribbons that match the party can be used as simple embellishments as well. Small glasses can be decorated and used to serve wine, dessert, or sorbet at a party, and then guests can take them home as mementos.
AS FEATURED ON:
AS FEATURED ON:








Woman baking cookies