What Are Veal Sweetbreads?
A type of offal, veal sweetbreads are the thymus gland or pancreas of a calf. Once properly soaked and blanched, they can be prepared using nearly any method and are often used as a substitute for cow brains. Considered a delicacy, veal sweetbreads are served in some gourmet restaurants — particularly in Western Europe — and are extremely popular in Eastern Mediterranean regions.
There are two types of veal sweetbreads. The first, also called the throat sweetbread, is the thymus gland located in the neck. Shaped cylindrically, the throat sweetbread is the smaller of the two. It is often less desirable and usually used for dishes that require bite sized pieces of meat, such as stews.
The second type is called the heart or stomach sweetbread, which is the pancreas of the calf. The pancreas can be sliced into medallions or cooked whole. It is often preferred for most dishes since it is considerably larger than the thymus.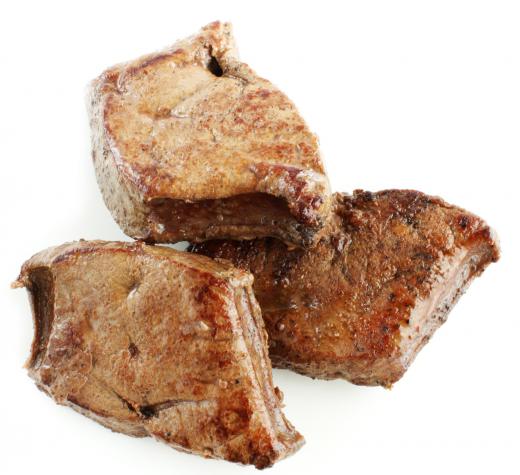 Veal sweetbreads can be cooked by baking, broiling, stewing, sauteing, or a number of other preparation methods. Before they are cooked into a dish, however, they are first soaked in water or milk and blanched. Soaking may last four to 24 hours and is designed to remove the remaining blood from the organ. This process not only lightens the color of the meat, it also provides the sweetbread with a milder taste. If water is used for soaking, it can be seasoned with lemon juice, vinegar, or salt.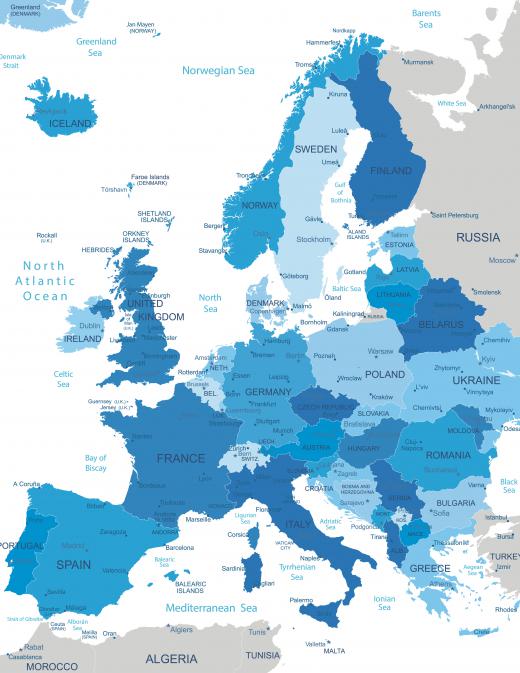 Since soaking helps to remove the excess blood, it will reduce the weight of the meat significantly. Weight reduction of the average veal sweetbread is approximately 46 percent. Most recipes, however, account for this, and list the weights prior to soaking in their ingredients list.
After soaking, the sweetbread is blanched. To blanch, the organ is placed in boiling water and allowed to simmer for a short time. Once boiled, the meat is transferred to an ice bath to halt the cooking process. Blanching allows the sweetbread to partially cook before being included in a dish.
Sometimes after blanching, the meat is patted dry and then pressed in order to flatten it to less than an inch (2.54 cm) thickness. To press the meat, the sweetbread can be positioned between two plates and a heavy object can be placed on the top plate to weigh the meat down. Additionally, any stringy portions should be removed before the meat is cooked.
AS FEATURED ON:
AS FEATURED ON:








By: NaDi

Cooked veal sweetbreads.

By: Ekler

Veal sweetbreads are served in gourmet restaurants in Western Europe, and they are popular in Eastern Mediterranean regions.

By: Marcel Mooij

Until recently, the standard production of veal involved removing a newborn calf from its mother within 24-48 hours.