What Foods Are Prepared by Short Order Cooks?
Short order cooks typically prepare foods that are relatively quick and easy to make and serve. For example, a person with this title might prepare such foods as cheeseburgers and French fries as well as cheese steaks and pizza. He may also prepare chili dogs and breakfast dishes. Short order cooks do not generally prepare sophisticated or elaborate dishes, but they still have an important place in a restaurant kitchen, as many people crave the types of foods they prepare.
When people visit restaurants in search of a quick bite to eat, what they are often looking for is food prepared by a short order cook. This type of cook prepares many different types of food, but what the dishes have in common is the length of time it takes to prepare them; in most cases, it takes only a very short period of time to prepare the types of food for which short order cooks are responsible. The dishes are often the types you might find at a greasy spoon or a diner, though other kinds of restaurants often serve this type of food as well.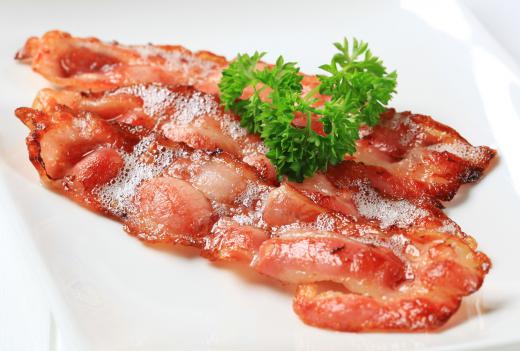 Some of the most common types of foods a short order cook prepares include cheeseburgers and cheese steaks. A person with this title may also prepare grilled sandwiches — such as grilled cheese sandwiches — and chili dogs. When a person orders French fries and onion rings from a restaurant, they are most likely prepared by a short order cook as well.
Sometimes a short order cook also prepares breakfast dishes. For example, he may be the one responsible for cooking such breakfast staples as eggs and bacon or sausage. He may also prepare pancakes, waffles, oatmeal, and similar breakfast selections. Short order cooks may also prepare food that the kitchen staff will need throughout the day or night. For example, he may clean and chop vegetables, slice meats, or prepare certain side dishes.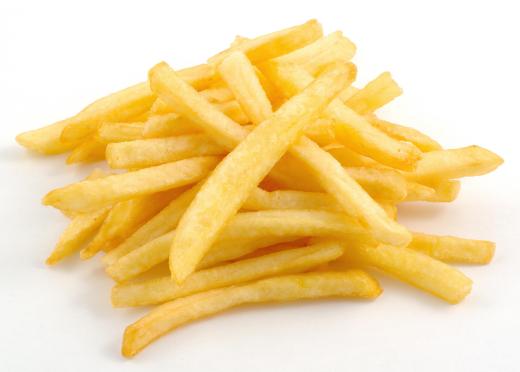 A person might imagine that a short order cook's job is easy since he prepares food that does not require as much cooking time or elaborate preparation. This is not always the case, however. In many cases, a short order cook has to prepare several different dishes at once. For example, he might prepare a couple of burgers, a steak sandwich, French fries, and a chili dog all at once, as these are foods for which customers do not expect to wait a long time. An individual must be organized and capable of multitasking to prepare many different foods simultaneously without burning or otherwise ruining any of them.
AS FEATURED ON:
AS FEATURED ON:








By: Viktor

Short order cooks often prepare breakfast staples such as bacon.

A bowl of oatmeal.

By: Thierry Hoarau

French fries.

By: Gena

Short order cooks often prepare burgers and similar foods.

By: Voyagerix

Short order cooks may prepare waffles.

By: JJAVA

Short order cooks often use a deep fryer to cook onion rings.

By: sumnersgraphicsinc

Short order cooks often prepare grilled sandwiches and panini.