The ice cream dessert known as a banana split is essentially a deluxe form of ice cream sundae, framed by a whole banana sliced lengthwise. Traditionally, this dish is created inside an elongated boat-shaped bowl, starting with the peeled and sliced banana. Single scoops of vanilla, chocolate and strawberry ice cream are then placed in the center space.
The vanilla scoop receives a pineapple sundae topping, while the chocolate scoop usually receives a chocolate or hot fudge topping, while the strawberry scoop receives a strawberry topping. Some variations on the basic recipe do allow for other toppings, such as caramel sauce or blueberry topping. What remains consistent in any recipe for this dish, however, is the banana. Some say a parfait-like variation with horizontally sliced bananas is properly called a banana royale.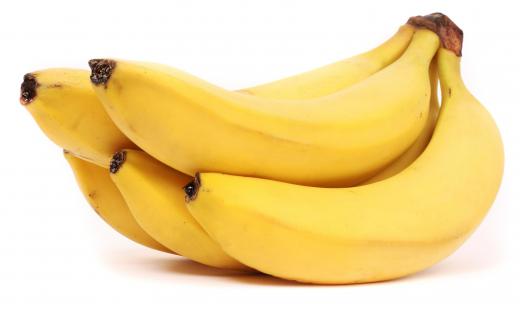 A traditional banana split also receives generous dollops of whipped cream, chopped nuts and strategically placed maraschino cherries. Eating one can be a messy but enjoyable experience, since part of the dessert's appeal is its overstuffed quality. Many consumers enjoy the variety of flavors created as the ice cream, toppings and pieces of banana all combine in the over sized bowl.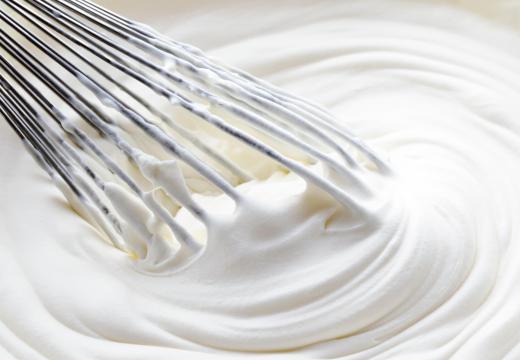 The history of the banana split can best be described as a civic pride duel fought with long plastic spoons. According to several food historians, a young drugstore employee named David Strickler concocted the first one in 1904 in the drugstore's soda fountain in Latrobe, Pennsylvania. It is said that Strickler liked to experiment with new ingredients and flavors, including an exotic new tropical fruit known as a banana. Strickler reportedly ordered boat-shaped glass bowls specifically to accommodate his popular new creation.
In 1907, however, a restaurant owner in Wilmington, Ohio, named Ernest Hazard also concocted an ice cream dessert which featured a split banana and several different ice cream flavors and toppings. Hazard challenged his staff to create a new dessert which would appeal to young college students, but reportedly none of their efforts were found suitable. Hazard himself claimed to have created the first banana split, apparently unaware of the earlier Latrobe claims.
The cities of Latrobe, Pennsylvania and Wilmington, Ohio each claim to be the home of the original banana split, although only Wilmington actually sponsors an annual Banana Split Festival. The main trouble with establishing the actual historical birthplace of this dish lies with proper documentation. Strickler may have concocted a banana-based sundae several years before Hazard, but few tangible pieces of evidence exist to prove the claim beyond reasonable doubt. None of the original boat-shaped glass bowls Strickler allegedly ordered have survived, for example. First-hand interviews with both Strickler and Hazard only confirm the basic details of their creative process, not definitive proof of invention.
AS FEATURED ON:
AS FEATURED ON:








Bunch of bananas.

By: Tsuboya

Banana splits are often topped with several dollops of whipped cream.

By: bakerjim

Strawberry ice cream is one flavor in a banana split.

By: blankstock

A peeled and sliced banana is the center piece of a banana split.