Very similar in taste and appearance to the baguette, the bolillo is a simple white bread that is popular in Mexico and several countries in South America. Distinguished by an oval shape that is usually around six inches in length, the bolillo is often used for popular ethnic sandwiches such as the torta and the mollete.
In Mexico, the bolillo is often referred to as a Pan de Agua. Brazil is one of the nations where the bolillo is widely enjoyed, and is often identified as pao frances or pao de sal. This designation is loosely based on the resemblance in taste and texture to french bread, particularly baguettes. In other places, the bolillo may be known as a barra or pan blanco.
Traditionally, the Mexican variety of the bolillo is prepared in large rock ovens. It is understood that this method of baking provides a crunchier crust for the bread, which is one of the most appealing features of the bolillo. Often, the bread is prepared fresh daily, and may be consumed at any meal. In some cases, the bolillo will be served with simple accompaniments, such as eggs and some sort of pan friend meat. However, a bolillo can also serve as a simple snack or dessert by splitting the bread and pouring milk or chocolate milk over the two pieces.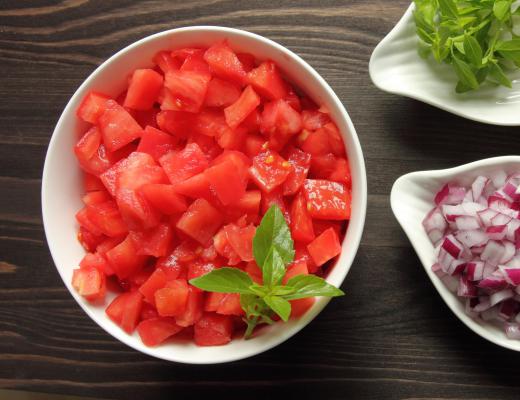 Perhaps the single most popular use of the bolillo is in the creation of tortas. These tasty Mexican sandwiches may use a wide range of meats along with such toppings as jalapeño peppers, mashed avocado, refried beans, lettuce, tomato, scrambled eggs, and just about any other topping that can be imagined. A torta made with the use of a bolillo may be served hot or cold.
Because the bolillo is made from a simple recipe involving mainly flour, salt, and water, it is a very easy bread to prepare. Even when purchased from a bakery, the bolillo tends to be a very inexpensive. Providing a crunchy exterior that protects a tender and tasty interior, the bolillo is a great way to add bread to just about any meal.
AS FEATURED ON:
AS FEATURED ON:








By: Deklofenak

Bolillo purchased from a bakery is inexpensive.

By: Profotokris

A Chopped tomatoes are a popular addition to a hearty Mexican torta.