B'stilla is a classic Moroccan dish, traditionally made with pigeon or squab, although many European and American cooks use chicken instead. The poultry is seasoned with both sweet and savory spices, and encased in layers of puff pastry dough before baking. The result is a savory pie with a hint of complex sweetness, traditionally served as part of a main meal. Enterprising cooks may choose to make personal B'stillas, but since the process is involved, many prefer to make one big pie.
For cooks who are arranging a Moroccan dinner party, B'stilla is an excellent dish to include. It can also be made with lamb or rabbit, or with vegetarian ingredients to meet dietary concerns. When using vegetarian meat substitutes for B'stilla, the best choice is probably seitan, since it can be shredded into a chicken-like consistency. Each cook also has a slightly different recipe for B'stilla, and it may take several tries to reach recipe perfection.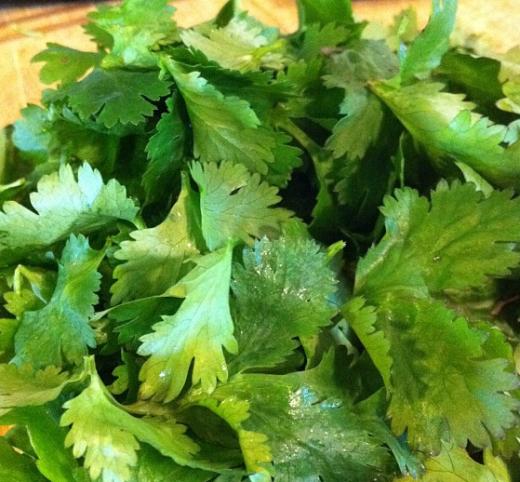 To make B'stilla, start by frying an onion and several finely chopped cloves of garlic in vegetable oil. As the onions start to soften, add one quarter cup each minced parsley and cilantro, one teaspoon each of turmeric and ginger, and several threads of saffron. Add two pounds (about one kilogram) of boneless, skinless chicken, or three pounds (one and a half kilograms) of bone-in chicken. Cover the mixture in three cups of chicken stock, bring it to a boil, and then simmer for twenty minutes with the lid on.
When the chicken is cooked, remove it to a separate dish to cool, and stir four beaten eggs into the stock, simmering the stock so that it reduces while shredding the chicken. After the volume of the stock has reduced by around one half, add the shredded chicken back in, and simmer until dry. Remove the mixture from the heat and set aside.
Next, toast one half cup of almonds, either in oil or in a dry baking pan. Grind the almonds lightly so that they become chunky, and mix two teaspoons of cinnamon in, along with one tablespoon of sugar. Add more sugar if you want a slightly sweeter B'stilla.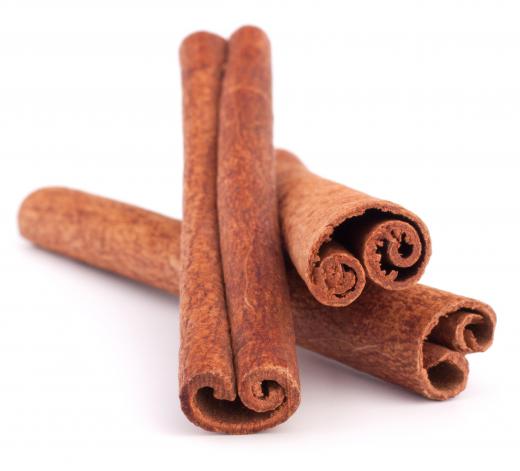 Some cooks prefer to make these parts of the B'stilla the day before, keeping them under refrigeration. In this case, when these ingredients are put into the fridge, take a package of phyllo dough out of the freezer and put it in the fridge as well, so that it thaws in the fridge overnight. If you are assembling the entire B'stilla in one day, remember to put phyllo dough in the fridge the night before. In either case, take the phyllo dough out around 10 minutes before you want to work with it.
With the phyllo dough out thawing on the counter, melt one half cup of butter in a heavy saucepan. Use the butter to oil a large pie dish, and lay a sheet of phyllo dough into the dish. Brush the dough with butter after it goes into the pan, and make sure to brush the overhanging dough as well before adding another sheet and doing the same. After six to seven sheets are layered, pour the chicken mixture in, spread it so that it is even, and sprinkle the sugared almonds on top. Next, fold the overhanging dough over, and spread several more sheets on top, buttering between. After six or seven sheets have been layered on top, brush the top with eggs for a glossy finish, and sprinkle cinnamon and powdered sugar on as well, if desired. Bake in a 400 degree Fahrenheit (204 degrees Celsius) oven for around 30 minutes, until the B'stilla is golden brown. Allow the chicken pie to cool before serving, typically directly out of the pie pan.
AS FEATURED ON:
AS FEATURED ON:








By: Amber DeGrace

B'stilla often includes cilantro.

By: Dmitry Rukhlenko

Almonds, one of the ingredients in b'stilla.

By: Natika

Cinnamon is typically used to season B'stilla.

By: Schlierner

Garlic is finely chopped and used in making B'stilla.

By: Barbara Pheby

B'stilla often includes parsley.

By: Photographee.eu

Turmeric is added to softened onions when making B'stilla.