What Is a Champagne Cocktail?
A champagne cocktail is an alcoholic beverage that contains sparkling wine mixed with other ingredients. These drinks can be simple blends with fruit juice or more complicated mixtures involving garnishes and strong liquor. Champagne cocktails tend to be refreshing drinks offered as an accompaniment to brunch or as an aperitif served along with appetizers. Drink mixers can choose from a variety of well-known recipes or create a drink from the ingredients they have on hand. For the best taste and presentation, it's preferable to serve champagne in the proper glassware for the type of cocktail.
One of the easiest and most elegant drinks made from sparkling wine is the classic champagne cocktail. This simple concoction involves soaking a sugar cube in a dash of angostura bitters, then placing it at the bottom of a glass and adding chilled champagne. The drink is typically completed with a lemon twist garnish.
Another popular champagne cocktail recipe is the mimosa. This mixture of orange juice and sparkling wine is a mainstay for brunch and other midday events that call for alcoholic drinks. Some mimosa recipes call for pouring one part orange juice into a tall glass, followed by three parts chilled champagne. Other bartenders favor a slightly weaker mix of half juice and half champagne. This cocktail can be garnished with a fresh slice of orange.
The black velvet is a lesser known champagne cocktail that originated in England during the 19th century. This drink is made by filling a tall champagne flute half-full with a dark stout and then pouring sparkling wine on top of the beer. When made correctly, the champagne will rest on top of the dark beer, only mixing slightly and giving the drink a distinctive two-tone appearance.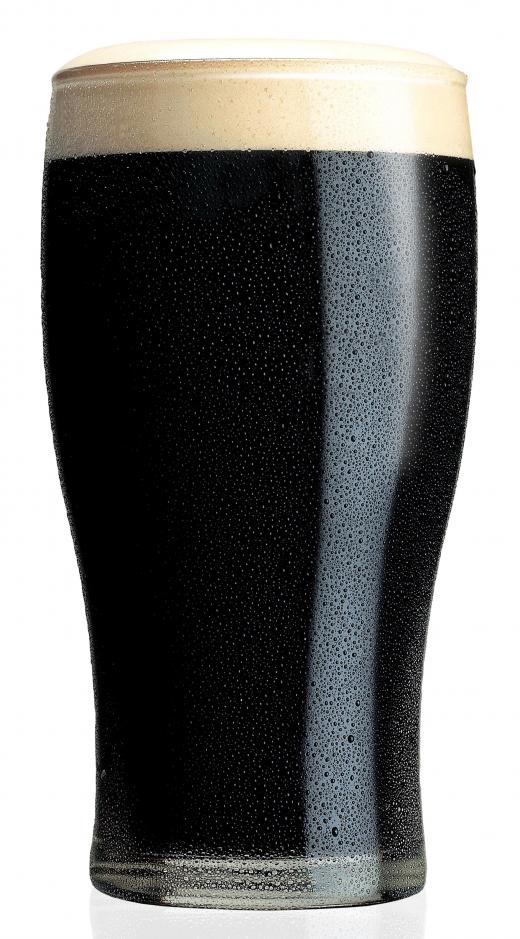 Those looking for a more versatile champagne cocktail may wish to try the bellini, which can be prepared using several different recipes. A simple version of this classic cocktail can be made by adding pureed peaches to a glass of champagne. More complicated versions call for grenadine or peach schnapps to be added to the mixture.
In general, champagne cocktails can be a refreshing addition to any party and a good method of using leftover sparking wine. When serving these drinks to guests, it is important to have fresh ingredients on hand for the best flavor. Many recipes call for chilled champagne, so one should try to place a few bottles in the fridge for a few hours before the drinks will be served.
AS FEATURED ON:
AS FEATURED ON:








By: picsfive

Sugar cubes, which are used in making some champagne cocktails.

By: Rob Stark

A bottle of champagne.

By: zaphod2008

Stout is used in a champagne cocktail known as a black velvet.

By: volff

Fresh orange slices may be used to garnish a champagne cocktail.

By: JJAVA

The classic champagne cocktail is typically garnished with a lemon.