A crumb coat is a baker's trick for sealing in the moisture of a cake, and for making frosting the cake easier. It is a thinned layer of frosting applied to the cake, as it is almost cool, or just cooled. This layer is allowed to set for one to two hours before the cake is frosted and decorated. It seals in any crumbs so they don't show up later when the cake is frosted.
Any type of frosting can be used to create a crumb coat, but it should not interfere with the taste of the frosting that later be used to frost the cake. Bakers can use either commercially prepared or homemade frosting, although homemade is often easier to thin than commercial from a can because it doesn't contain fillers that can break down when extra liquid is added. If the baker plans to use a frosting made with egg whites, she might want to make a simple buttercream glaze for the crumb coat.
The consistency of crumb coat frosting should be just barely thick enough to spread on a cake. Here, the goal is not to provide the wonderful thick frosting that will later top the cake, but instead merely the thinnest of layers. A baker can thin the frosting by adding either water or milk until it resembles a glaze. Once the baker has applied the thin coat, patience is required because it must be left to set until it feels hard to the touch. Bakers who skip this part often find that the coating doesn't provide the desired results, and the cake may actually be harder to frost.
Adding a crumb coat is also an important step for cake decorators who plan to cover a cake with fondant. Fondant will work much better when it can adhere to the thin layer of frosting. Patience is again required to allow the frosting to set. Some bakers suggest applying two layers, sometimes called a sticky coat, to cakes topped with fondant. Decorators should wait about two hours between applying the first and second coat.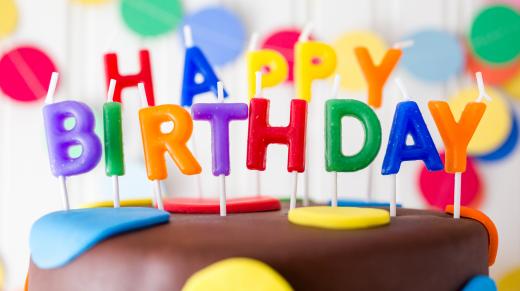 With fondant, the undercoat can also be made out of jam, which can add a nice flavor to the cake. Alternately, lemon, orange, or another flavored glaze can be used to boost the total flavor of the cake. Fondant is usually simply sweet and not very flavorful, so it helps to have a base that tastes good.
Cooks don't need to use a crumb coat on cupcakes or on any cake that will be served quickly. Square or oblong cakes that are not taken out of the pan don't require this coating either. For those cakes where the baker really wants to showcase the frosting, however, the crumb coat remains a great way to start a beautifully frosted cake.
AS FEATURED ON:
AS FEATURED ON:








By: RoJo Images

A crumb coat seals in the moisture of a cake.

By: Michael Gray

A decorated chocolate cake.

By: arinahabich

Fondant adheres much better to a thin layer of frosting.