Having a fillet knife or two around the kitchen is a very good idea. With a thin flexible blade that is ideal for filleting fish, this knife can also be used for several other applications as well.
Along with a blade that is thin and flexible, the fillet knife has a handle that is often made of stainless steel or sealed hardwood. This makes caring for the knife very easy. Washing it with hot soapy water will have the knife ready for use quickly. The knife can be sharpened with most types of sharpening tools, so no special care is required to keep it is top operating condition. Typically, the length of the blade varies from 6 to 11 inches (15.24 to 27.94 cm), which makes it ideal for a number of different jobs, including filleting.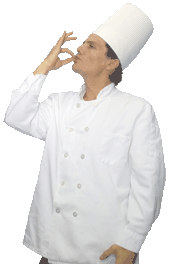 The length and flexibility of the fillet knife is what makes it possible to get excellent results. As an example, filleting a fish properly involves making a clean cut along the backbone of the fish, getting into the areas around the bones, and being able to evenly slice the skin away from the flesh.
Because the fillet knife is both flexible and thin, the blade can easily get into places that would be impossible for a typical kitchen knife. Moving through the flesh and gently separating it from the bone and skin means there is much less effort exerted and the chances of getting some usable sections is greatly increased. The result is thin and evenly sliced sections that are all ready for grilling, battering and frying, or baking.
While the fillet knife is most often associated with filleting various types of fish, it is also helpful in other applications as well. For instance, it can be used to shave away thin sections of roast beef for baking, broiling, or pan frying. These knives also work very well for cutting thin strips of chicken and steak for use in a number of different dishes.
Essentially, if there is a need to prepare thin strips of some sort of meat for cooking, the fillet knife can easily make the effort a great deal easier. Whether part of the standard fishing and camping gear or a staple in the kitchen utensil drawer, it's a handy device to have around.
AS FEATURED ON:
AS FEATURED ON:








Chef