What Is a Frankfurter Kranz?
A Frankfurter kranz is a wreath-shaped cake originating from Frankfurt, Germany. It consists of a sponge cake baked in a ring-form tin and divided horizontally into two or three pieces. The cake is filled with buttercream and red jam — usually strawberry or cherry. The outer rim is completely coated with buttercream frosting and sprinkled with crunchy hazelnuts or almonds. Other elements of decoration might include cocktail cherries or buttercream dots.
An unknown confectioner created the first Frankfurter kranz cake during the 18th century. In German, kranz means "crown," so it also is known as a Frankfurt crown cake. The shape of the cake is a symbol of Frankfurt being the site of coronation of German kings and emperors for more than 500 years. The golden shell of the crushed hazelnuts is a symbol of gold, and the red cherries represent decorative jewels.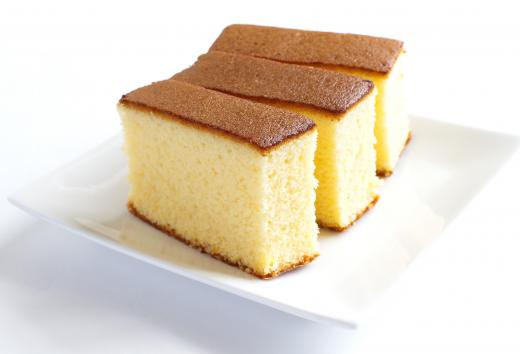 Along with flour, egg yolks and baking powder, traditional ingredients for the sponge-cake base of a Frankfurter kranz include cream butter, sugar, grated lemon rind and rum, with all of these beaten together until a fluffy composition is obtained. For the butter-cream filling, sugar and water are boiled and poured over beaten yolk eggs. Rum is added, and the mixture is beaten until thick. Frankfurter kranz ingredients for the praline topping include sugar and water boiled into a syrup and grinded almonds or nuts. Apricot jam can be used as a glaze for the exterior of the cake.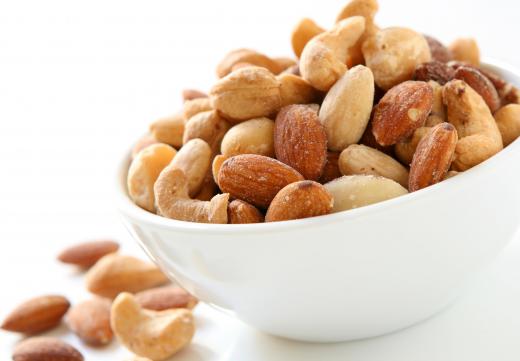 For assembling the cake, sponge-cake layers are placed on a cake plate one by one, alternating with buttercream spreading. Apricot glaze is spread on the top and sides of the cake for holding the praline coating. This coating is also known as krokant, and it is made by browning sliced or grinded nuts in butter with a little sugar. If there is any buttercream left, it can be used for decorating the top of the cake, together with red candied cherries.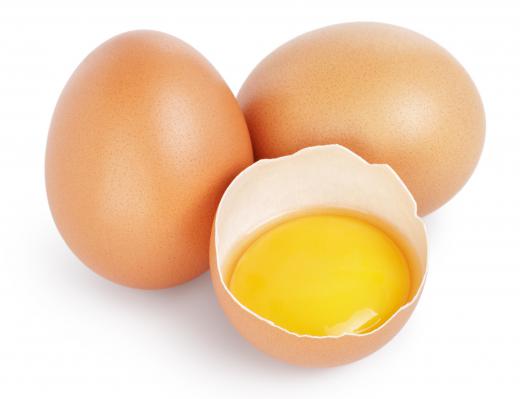 To make an authentic Frankfurter kranz, butter should never be substituted with margarine, and it needs to be at room temperature when mixed with other ingredients. Using a food processor can help in getting a smooth buttercream. The cake needs to be refrigerated for at least two to three hours before serving, so that the coating has time to become firm.
AS FEATURED ON:
AS FEATURED ON:








By: torsakarin

Layers of sponge cake are used in the making of Frankfurter kranz.

By: JJAVA

Some recipes for Frankfurter kranz call for ground almonds or other nuts.

By: goodween123

Egg yolks make frankfurter kanz spongy and moist.