A fruit basket is a basket that is filled with a variety of fruits. Fruit baskets are traditionally given as gifts but can also be purchased for personal use. A typical fruit basket may contain apples, oranges, bananas, tangerines, grapes, or grapefruit. It is usually tastefully arranged so that it is pleasing to the recipient's eye.
Fruit baskets designed as gifts offer more than fruit to tempt a recipient's palate. A traditional basket may also include a selection of cheeses, gourmet crackers, summer sausage, jams, and nuts. The gift basket company may even include a selection of gourmet chocolates and fruit dip.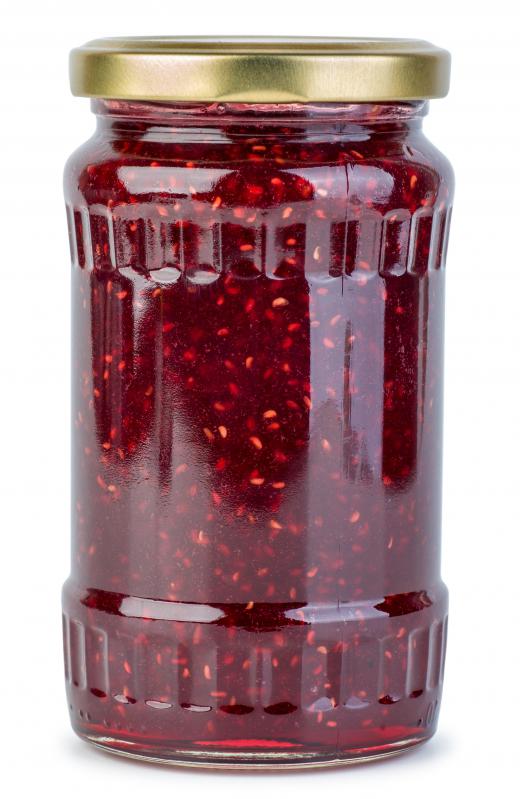 Fruit baskets can be ordered online at various gift basket merchants or through a local store, and are delivered to a variety of locations. Some merchants may provide same-day delivery, but it is not always guaranteed. It's important to check with the company concerning its delivery policy before a placing an order.
Fruit baskets can be sent as get-well gifts, thank you gifts, birthday gifts, Mother's Day gifts, Christmas gifts, or for any other occasion that requires a present to be sent. Some businesses like to send fruit baskets to important clients in order to show how much they appreciate the client's business. A fruit basket may also be sent when there is a death in someone's family.
In that case, a person may choose to send a fruit basket in order to express condolences. The fruit basket company can help a customer select the appropriate gift for this situation, enclosing a brief message of sympathy as well. Sending such a gift shows the recipient that someone is thinking of him in his time of sadness.
A fruit basket is a gift idea that is ideal for those who aren't sure what to send as a gift. Some family members and friends are difficult to buy for, so sending a gift basket is a good way to take the guesswork out of choosing a gift for a hard-to-please person. Fruit baskets from a gift basket company arrive in pretty baskets with festive ribbons and paper, so they're an ideal gift for when a person is unsure of what to purchase.
In order to save money, a person may choose to compile a fruit basket on her own. Making such a gift isn't a difficult task. First, the gift giver needs to locate an attractive basket large enough to hold a variety of fruit and other goodies. Wicker baskets can be found in discount stores and craft stores. Pretty ribbons and tissue paper can be found in many stores as well.
People who are creative can design a gift basket and fill it with a variety of fresh fruit from the local supermarket or fruit stand. They can then add gourmet crackers, chocolates, and anything else they think the gift recipient would like. It helps to know a little bit about the gift recipient's personality in order to personalize the fruit basket.
AS FEATURED ON:
AS FEATURED ON:








By: Roman Ivaschenko

Jams and jellies are a common addition to gift baskets.

By: Nikolai Sorokin

Bananas, which can be included in a fruit basket.

By: Thibault Renard

Apples are often included in fruit baskets.

By: Africa Studio

Grapefruit can be part of a fruit basket.

By: denira

Oranges and tangerines are often included in a fruit basket.

By: kornienko

A basket made using the wicker process.

By: Anna Kucherova

A variety of fruits may be featured in a fruit basket, including pears.