In the United Kingdom, many working-class citizens frequent pubs, short for public houses. These neighborhood watering holes offer patrons a selection of cold beverages and basic comfort foods known as pub grub. Traditional pub grub may consist of shepherd's pie, meat-stuffed pasties, fish and chips, or other popular meals. During the early 1990s, however, some enterprising British chefs decided to upgrade certain pubs in order to appeal to a more upscale clientele. They called their new style of restaurant a gastropub, a combination of the French word gastronomique and pub.
A gastropub offers high quality food, much of it based on traditional pub grub recipes. A shepherd's pie may still be on the menu in a gastropub, but the ingredients may include more exotic meats and a higher grade of potato to form the crust. Fish and chips may be reinvented as a grilled fish entree served with a mixture of fried potato varieties. Classic pub food is usually found in spirit, even if the chef applies his or her gastronomic training to the dish.
The menu of a modern gastropub may be far more expansive than a typical pub, however. Complex gourmet meals are often served alongside traditional comfort foods at a single table. The cost of these upscale meals can be somewhat prohibitive, leading some critics to describe the restaurants as "gastronomically expensive." A gastropub does not compete directly with traditional pubs as much as it offers an alternative for customers who can afford an upgrade.
In keeping with the public house tradition, many gastropubs offer alcoholic beverages along with gourmet meals. It would not be unusual to find a microbrewery working out of a gastropub, for instance. The ambience inside a typical gastropub is usually that of understated elegance and sophistication, with brass and glass fixtures or an intimate dining room setting and a lounge area featuring soft piano music or a solo vocalist.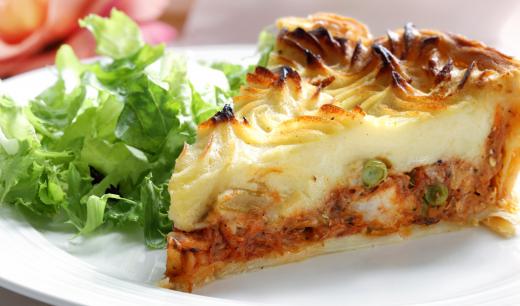 Gastropubs have started to become popular in the United States, opening primarily in urban areas frequented by young professionals. Some may promote themselves as gastropubs, while others prefer to present themselves as traditional upscale restaurants. A gastropub is typically a more intimate venue than many other types of restaurants, and tends to maintain limited operating hours for lunch and dinner.
Critics of the gastropub phenomenon in the United States believe the new upscale restaurants are part of a larger gentrification effort, in which working-class neighborhoods are renovated for the benefit of an upper-class influx into the city. Some local restaurants have converted to gastropubs in an effort to attract a more affluent clientele, leaving current residents with fewer affordable places to eat.
The future of gastropubs is still in flux, but as more and more people become aware of the high quality of the food and the pleasant ambience inside the venue, there is every chance that more gastropubs will open in the United States and elsewhere in the next decade.
AS FEATURED ON:
AS FEATURED ON:








By: photosoup

A cup of coffee from a gastropub.

By: Marius Graf

Most gastropubs offer a selection of beers and other alcoholic beverages.

By: robynmac

Shepherd's pie may be included on the menu in a gastropub.

By: Steve Lovegrove

A gastropub might brew its own beer.

By: Fotoluminate LLC

Gastropub menus often include a mixture of fried potato varieties.

By: Deklofenak

Gastropubs have started opening primarily in urban areas frequented by young professionals.

By: BlueSkyImages

A gastropub may feature a lounge area with a piano player.