What is a Horseshoe Sandwich?
The horseshoe sandwich was first served in Springfield, Illinois in the US in the late 1920s. Historically, the horseshoe sandwich was made with two thick slices of toasted bread laid out in an open-faced sandwich manner. The toast was then topped with a large slice of ham, sometimes fashioned in the shape of a horseshoe, followed by a pile of French fries and some white cheese sauce. As the popularity of the sandwich spread, many variations began to develop across the US and around the world.
The location of origin of the sandwich is well-known, but exactly who invented the sandwich is still debated. Some believe that it was invented by chef Joe Schweska while he was employed at the Leland Hotel. Others will attest to the fact that is was Steve Tomko who invented the sandwich. Coincidentally, Steve Tomko was a teenage dishwasher at the Leland Hotel during the same time Joe Scheweska was said to have invented the sandwich.
One of the main variations of the horseshoe sandwich that can be found lies with the type of meat used as the primary component. While many places continue to serve the traditional ham slice, others commonly use hamburger patties or chicken breasts that are either fried or grilled. Various other meats, including pork loin slices or fried fish, can also be found.
The French fries are a fairly standard component of the horseshoe sandwich, with the only variations being found in the type of fries used. The cheese sauce, on the other hand, is the item with the most unique ingredients used to create it. Each establishment that serves the horseshoe sandwich is believed to have its own variation of the cheese sauce. It may range from a sharp yellow cheddar base to a Swiss cheese base or anything in between. The type of cheese used to create the sauce may be based on the chef's personal preference or the common cheese of the particular area in which it is being served.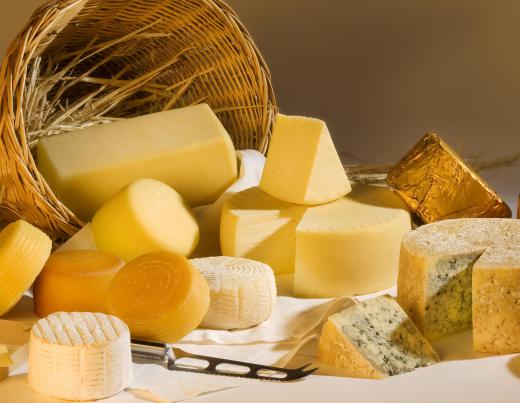 Other variations include a breakfast version of the horseshoe sandwich that utilizes hash browns in place of fries and adds eggs as a primary component. Bacon is sometimes substituted for the traditional ham in this variety as well. Since one of the most common features of the sandwich is its substantial size, those with smaller appetites may be more inclined towards a pony sandwich. This variation is nothing more than a smaller version of the horseshoe sandwich.


By: Natalia Mylova

A variation on a horseshoe sandwich is to use pork loin slices for the meat.

By: ilolab

Horseshoe sandwiches are topped with French fries.

By: Tim UR

The base for the cheese sauce slathered on a horseshoe sandwich may consist of Swiss cheese.

By: Sergii Moscaliuk

A horseshoe sandwich features toasted bread.

By: manuart

Horseshoe sandwiches are sometimes made with Monterey Jack or another mild yellow cheese.