A pot watcher is a tool used in the kitchen to prevent a pot of water from boiling over on the stove while cooking. This device is typically a fairly small, round ceramic disk that should be placed at the bottom of a pot of water before it is heated on the stove top. The shape of the disk helps it rise as the water heats and bubbles are created. When the water is in danger of boiling over, the disk should hit the lid on the pot, making a loud sound to alert the cook. This goes by many names, such as a milk watcher or a boil-over preventer.
Most of the time, water alone will not boil over the sides of a pot if one uses only a moderate level of water. When other ingredients are added to the water, however, a pot watcher could come in handy. Many individuals boil pasta at home; once pasta is added to boiling water, boiling over is common. Some baking recipes call for milk to be boiled over a stove. Milk also boils over frequently, thus explaining the alternate moniker "milk watcher."
A pot watcher often works in two useful ways. First, the tool helps to prevent a situation in which water could boil over. The disk is able to help heat to circulate evenly, even when foam and film form on the top of the surface. The tool also absorbs some of the heat that often causes a boil over. The shape of the disk can help to merge small bubbles into larger bubbles that have a better chance of breaking through this filmy surface. This release of trapped air could help to prevent a messy situation.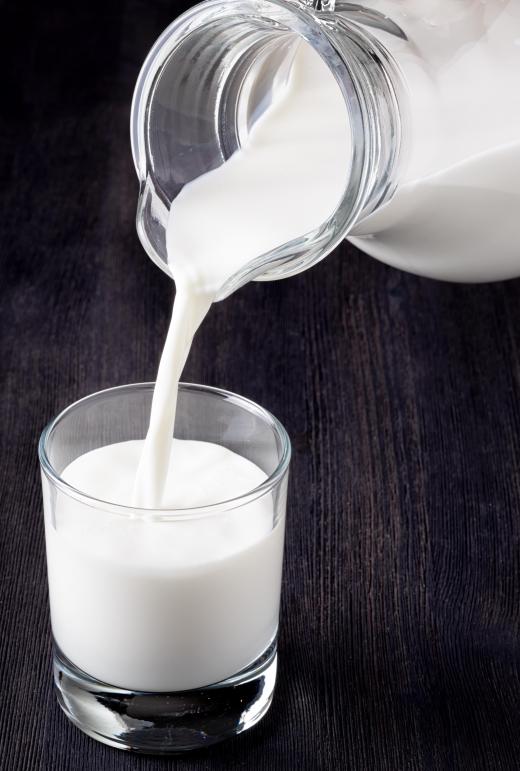 The shape of a pot watcher is what allows it to work in the second way. Either one or both sides of the device are slanted in such a way that vapor and bubbles can become trapped under the disk, forcing the device to rise from the bottom of the pot. Before boiling over occurs, the ceramic type comes in contact with the sides and top of a pot and its lid. A rattling sound should be emitted, thus catching the cook's attention. The cook can then attend to the pot by stirring it to prevent boiling over.
A pot watcher may be cleaned and used repeatedly, and it is typically inexpensive. Boiling over can create a mess, and it can also ruin the food being cooked. In this way, the tool may be helpful around the kitchen for cooks of any caliber.
AS FEATURED ON:
AS FEATURED ON:








By: jokerpro

Boil overs can be difficult to clean, especially on natural gas ranges.

By: efired

Pot watchers are sometimes referred to as "milk watchers" because milk tends to boil over when being heated on the stove.