What is a Protected Designation of Origin?
A Protected Designation of Origin (PDO) is part of the Protected Geographical Status system in the European Union (EU). This framework is designed to protect the integrity of European food and drink by carefully legislating the labeling of certain European products. When something is given a PDO, it means that only items produced in a specific area in a particular way may bear that label in the European market. For example, champagne has a PDO label, meaning that only sparkling wines produced in a specific style in the French region of Champagne may be labeled as "champagne."
In addition to the PDO label, the European Union also offers the Protected Geographical Indicator (PGI) label, and the Traditional Specialty Guaranteed (TSG) label. These labels are used slightly differently from Protected Designations of Origin, but all are designed to protect foods which are unique to specific regions of Europe, especially rural areas.
The idea behind this system is that Europe has many very unique regional food traditions. By protecting these foods, the European Union can ensure that traditional methods of food production are preserved. The government can also encourage people to stay settled in rural areas by providing an economic incentive to produce traditional foods, and they can increase consumer confidence by certifying that foods with a PDO label are produced to a basic standard.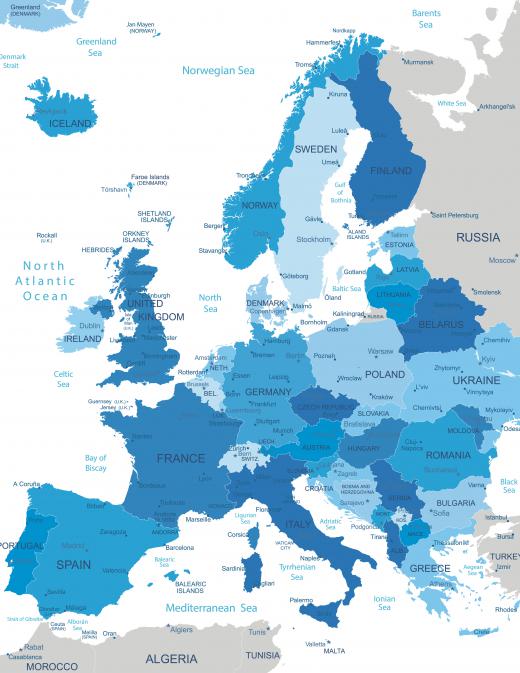 France, Italy, and Spain all have their own version of the PDO system, and many foods which bear an Appellation d'origine controlee, a Denominazione di origine controllata, or a Denominacion de Origen also have a Protected Designation of Origin label. PDO labels specify that the food must be produced entirely in a specific region, and in a particular way. For example, a label for cheese might indicate that the cheese must be made in a particular place from unpasteurized milk produced by a specific breed of cattle, and that it must be cured in molds of a certain size and shape.
The European Union has pushed other countries to respect its Protected Designations of Origin, sometimes building recognition of PDO labeling into treaties and trade agreements. Not all nations do, however. In the United States, for example, the names of many foods which bear a Protected Designation of Origin label in Europe are used as generics, as in the case of Parmesan cheese. American companies have fought recognition of PDO labeling, banking on consumer recognition of familiar foods. Oddly enough, the United States has issued geographic protection to a number of regional American foods, so clearly the American government recognizes the need to protect regional specialties.
AS FEATURED ON:
AS FEATURED ON:








By: Bert Folsom

Real Parmesan cheese is only made in specific provinces of Italy.

By: Ekler

The PDO and PGI protect foods which are unique to specific regions of Europe and give a reassurance of their authenticity.