Amandine is a word used to describe a number of different dishes, both specifically and in general terms. There is a type of Romanian cake known as an amandine that is predominantly chocolate but includes an almond flavored filling. In French cuisine, amandine is used to describe the use of almonds in decorating or flavoring a dish and is often used in the names of many dishes, much as au gratin is used to specify what to expect from the dish. Many chefs and cooks in the United States have anglicized the word and often used "almondine" to describe the use of almonds in a dish.
In reference to Romanian cooking, an amandine is a specific type of cake that can also be made as a number of small cakes as well. It is typically a chocolate sponge cake that usually consists of two layers, with a filling between them. This filling is usually almond flavored and lends the dessert its name. The entire cake is then often covered with chocolate frosting or with a frosting similarly flavored with almond extract and can be garnished with lightly toasted almond slices.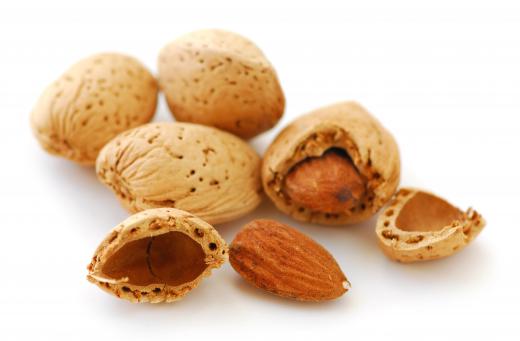 When used in describing a larger type or flavor of cooking, amandine is typically used to refer to the inclusion of almonds as a major ingredient or a garnish to the dish. For example, trout amandine is a common dish in which trout, or really any other type of similar fish, is battered or breaded then cooked on both sides. A sauce is then made by melting butter and adding a small amount of citric acid such as lemon juice, and sliced almonds, which are lightly browned in the butter. This sauce is then spooned over the fish and served. For an even stronger flavor, crushed almonds could also be used as part of the breading for the fish.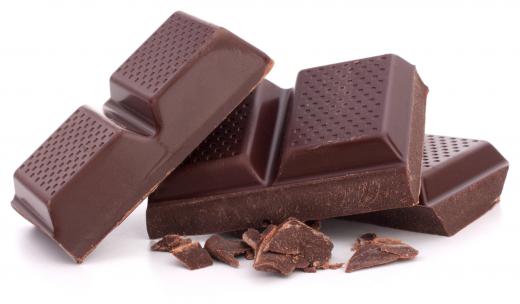 Many other foods, especially vegetables, can include almonds to increase the flavor and texture of the dish in a way that is minimalistic and healthy. Broccoli amandine is especially popular, and simply adding lightly toasted almonds to green vegetables or a salad can introduce a much deeper and richer flavor profile. The use of the word "amandine" to describe a dish may also be helpful for those with food allergies who need to avoid ingesting almonds. Tree nut allergies are among the most common types of food allergies, and those with tree nut allergies may experience allergic reactions when eating almonds.
AS FEATURED ON:
AS FEATURED ON:








By: Elenathewise

Shelled and whole almonds.

By: Natika

Amandine is known in Romania as a cake made predominantly of chocolate.