Asado is much more than a meal. In Argentina, and in a number of other South American countries, it is a culinary cultural event, and could even be considered an epitome of Argentine culture. Argentina is known across the globe for the quality of its beef, and an asado is where you'll find that beef, grilling slowly to juicy perfection.
Literally, asado means roast or roasted. But in Argentina, an asado is a common gathering of family and friends where typical Argentine meats are cooked just so. The asador is the person who takes on the role of the main chef. The meat is cooked on a special grill called a parilla. A parilla is a specially designed grill, usually constructed out of bricks. There are two sections in the parilla, one where the coals or wood are heated, and another section that contains the metal grill, also called la parilla. Thus the meats cooked during this event can be described as carne a la parilla.
When the cooking fire is made with wood, this is called con leña. Wood fires are usually used in the countryside, and lend a smoked flavor to the meat. This kind of asado is called asado criollo, a term that indicates a more rustic, traditional style of event. On the other hand, in the city, wood is not as easily obtained, and it is more common to use charcoal to light the fire in the parilla. This is called parilla al carbón.
On one side of the parilla the wood or charcoal is lit on fire, creating hot coals. The coals are delivered to the other side of the parilla, underneath the metal grill, with a metal shovel or metal thongs. The asador keeps track of the progress of each cut of meat, delivering coals and moving them around appropriately. The key to getting the a good taste is cooking the meats a fuego lento, or on a slow fire. If the fire is too hot, the meat burns outside, and remains raw inside. When this happens, the Argentines say, "Se arrebató la carne," which means that the meat has burned.
The first meats on the fire are the chorizos, sausages usually made from pork. Once the chorizos have begun to take on color, and are ready to be turned, the rest of the meat should be added to the parilla. Two specific cuts, matambre and entraña, should be cooked hot and fast, as they are thin cuts which dry out if cooked slowly. A hot fire encourages a sort of "skin" on these cuts, which locks in the juices. Matambre is pork, and entraña is a cut from a cow taken from under the ribs.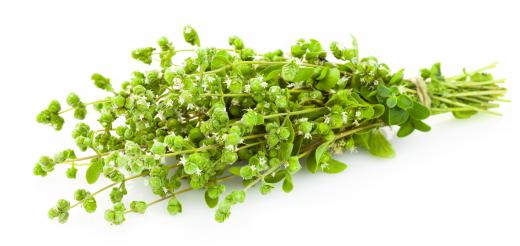 All the other meats should be cooked slowly. The asador pays close attention to each cut, usually removing one from the fire at a time, carving it, and serving it to the guests. Chorizos and costillas, or ribs, are usually served first. Other typically served meats include morcillas, or blood sausages, riñones, or kidneys, mollejas, or glands, and chinchulines, or intestines. Chinchulines should be cooked until crisp. Otherwise they are frustratingly chewy. Of course, steak is also included. Chicken is also common, as is a slab of queso provoleta, or provolone cheese.
Although meat certainly takes center stage in an asado, there are a number of other traditionally served dishes, notably, two sauces. Chimichurri is a sauce made from olive oil, vinegar, garlic, parsley, oregano, pepper, salt, and perhaps other spices. Salsa criollo is a simpler sauce, made from finely chopped onion and red bell pepper, oil, and vinegar, and possibly garlic.
A simple ensalada mixto made from lettuce, tomato, and onion may be served. One is more likely to see an ensalada rusa, made from potato, carrot, green peas, hardboiled eggs, and mayonnaise. Asado is typically served on round wooden plates.
When eating asado in a restaurant, one may order only one or two cuts of meat. For example, in a restaurant one might order a matrimonio, or matrimony, a combination of chorizos and morcillas. The more guests at the table, the more different cuts might be tackled and devoured. It is important to note that, while all the side dishes, sauces, and cuts of meat listed above are considered typical to a traditional Argentine asado, they may not always be included.
AS FEATURED ON:
AS FEATURED ON:








Blood sausage, which is sometimes included in asado.

By: mates

Potatoes are starchy tubers used in many dishes.

By: Shakzu

Chimichurri sauce is often served during an asado.

By: Taiga

Chimichurri usually includes chopped fresh oregano.

By: DR

In Argentina, an asado is a gathering of family and friends that is centered around roasted meats.

By: JJAVA

Salsa criolla is a traditional accompaniment to roast Argentine beef.

By: MSPhotographic

Garlic and onions are indispensable ingredients in many asado sauces.