Hailing from a mountainous municipality in the Veneto region of Italy, Asiago cheese is among the country's most distinctive and globally appreciated cheeses. Dating back thousands of years to the Middle Ages, this cheese has only grown in popularity ever since with cultures across the globe. Many of its fans are keen on the Asiago bagel, which is made like an ordinary bagel only with this salty cheese baked on the top to intensify the flavor and chewiness.
Real Asiago cheese is certified by the Italian government to ensure it is only made from cows living in the Asiago, Trento and Vicenza areas. This is due to the grazing material commonly found in these mountainous pastures &mdahs; a flora that results in an undeniably distinctive flavor of milk and cheese. Until recent centuries, these areas used sheep, which is a more common livestock, to make Asiago. Cow's milk, however, is used in the 21st century.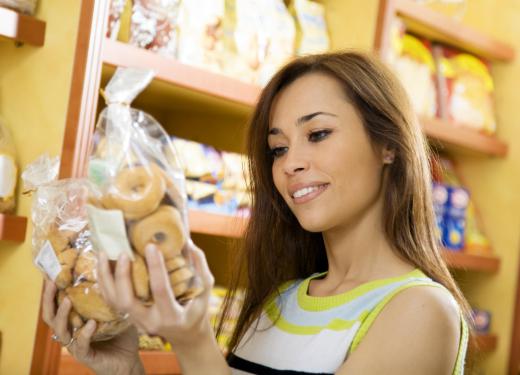 Two varieties of this cheese are common: a softer kind called Asiago Pressato that is aged for about a month, and its more-savory and dried cousin, Asiago d'Allevo, which is aged for a few years or more. This latter variety is most commonly used for an Asiago bagel, grated over the top after the bagels have come out of boiling water and before they are baked in the oven. Some brush a little egg yolk on the bagel before the cheese goes on, while others just let the wet dough do the work.
Plain, store-bought bagels can be cut in half and toasted in an oven with the insides down, a light coating of water, and Asiago shavings on top. That is only half of a real Asiago bagel, though. When made from scratch, more Asiago cheese is kneaded through the dough for a moister and saltier final product. The sourdough is often made of ingredients like flour, yeast, baking powder, egg, salt, sugar and even more shredded Asiago.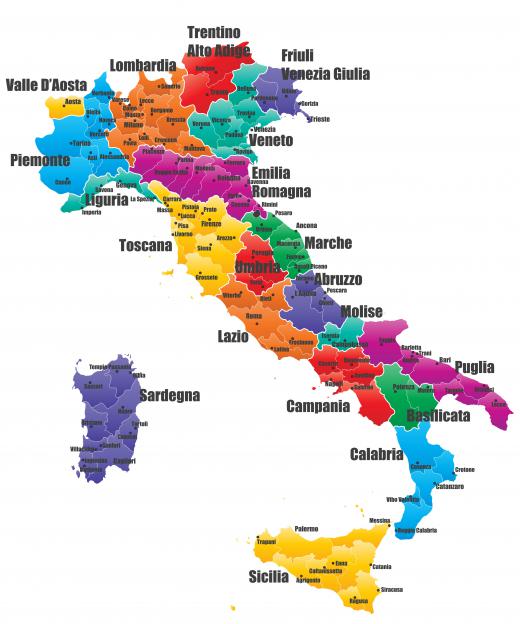 After little ringlets are made by working discs of the dough around the thumb, it is then boiled for a few minutes before going onto a semolina- or cornmeal-coated baking pan. This gets a liberal grating of Asiago that is then baked. Making bagels requires precise measurements and an exhaustive procedure of fermentation and rising. Luckily, many reputable chefs share their Asiago bagel recipes online.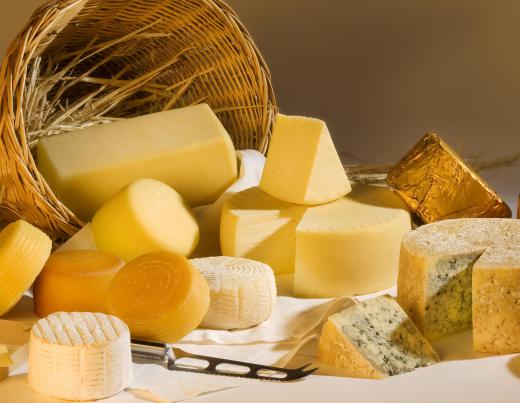 Some chefs forgo the Asiago bagel for Parmesan or sharp cheddar bagels instead. Other popular savory varieties are coated in poppy seeds, crushed nuts, and dried vegetables like onions and garlic. In all of these recipes, the amount of salt used will exceed the amount of sugar. In sweet mutations though, like cinnamon and raisins or chocolate chip, the sugar will outweigh the salt.
AS FEATURED ON:
AS FEATURED ON:








By: diego cervo

Some cheese bagels are baked or broiled with Asiago cheese.

By: enzo4

Sourdough bread is created with flour, milk, yeast and water.

By: willypd

Hailing from a mountainous municipality in the Veneto region of Italy, Asiago cheese is among the country's most distinctive.

By: manuart

In addition to Asiago, bagel sandwiches can be made with sharp yellow cheddar or another flavorful cheese.