What is Black Forest Ham?
Black Forest ham is a preserved pork product, traditionally made in the Black Forest region of Germany. The regional specialty is internationally famous, and it is often imitated by pork producers in other parts of the world. The real product may be ordered from Germany for consumption fresh or in cooked dishes, and people who do not want to pay a premium for the meat can explore similar ham from other regional producers.
The Black Forest is a famous wooded resort area in Southwestern Germany. It is a traditional source of a number of German foods and crafts, in addition to being a popular vacation spot. Within the European Union, Black Forest ham has an Appellation of Controlled Origin, meaning that only ham from the Black Forest is allowed to be labeled as such. For European consumers, this appellation ensures that they know what they are buying. Outside of Europe, the name is not regulated, and it is possible to find a number of imitations with varying levels of quality.
By tradition, Black Forest ham is a boneless smoked ham, which means that the chef must trim the hind leg of a pig before curing it. To make Black Forest ham, chefs start by rubbing the meat in a mixture of salt, garlic, coriander, juniper, pepper, and an assortment of other spices. It is allowed to dry cure for two weeks before the salt is scraped off and the ham cures for an additional two weeks. After this, the ham is cold smoked over fir or pine branches. During the smoking process, the ham acquires a rich flavor and a deep red color. After smoking, the meat is ready for consumption.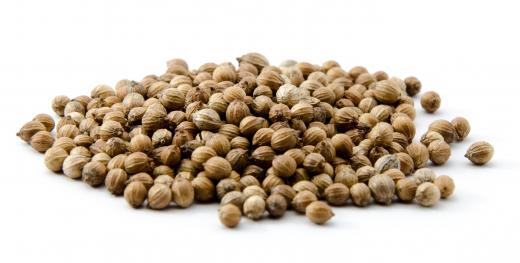 The ham can be eaten plain on sandwiches or as a meat course in a meal, or it can be cooked and added to things like pasta. Biscuits, quiche, and other savory baked goods may integrate the product as well. It is also used as a wrap for things like fruit and other meats. In Germany, Black Forest ham is an important part of many regional cuisines, along with other traditional German foods.


By: Kathleen Rekowski

Black Forest ham is characterized by its deep red color and rich flavor.

By: April D

The Black Forest variety is typically a smoked, boneless ham.

Sandwich made with Black Forest ham.

By: areif

Black Forest ham is usually seasoned with ground coriander seeds.