A Croatian dish, black risotto is a type of seafood rice dish made with cuttlefish and sometimes squid. Popular in the Dalmatian Islands, this risotto is dyed black by breaking the cuttlefishes' ink sacs onto the rice near the end of the cooking process. Black risotto may be made at home, but constant attention must be paid to the rice during the entire cooking process, and the ink sacs must be removed from the cuttlefish with extreme care.
In addition to the seafood, rice is an essential ingredient in black risotto. Unlike most rice, which is simply placed in a pot with water and allowed to simmer until the water is absorbed, risottos cook the rice by frying the grains with other ingredients and adding the water gradually. Although any type of rice can technically be used, arborio rice is recommended for the best results.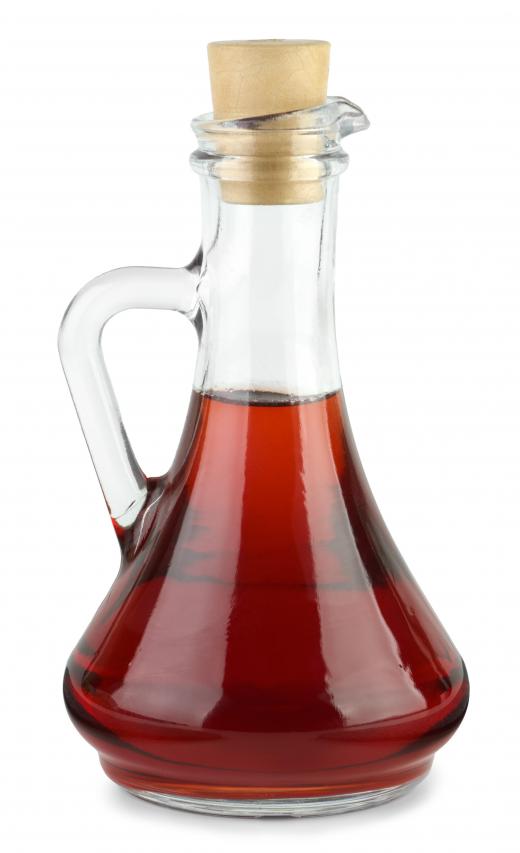 Dry wine, either red or white, is generally included in this risotto, and red wine vinegar may be combined with the wine. Fish stock or water is also added. Onions, garlic, and parsley are frequent ingredients as well. Vegetables, such as tomatoes or carrots, appear in some versions.
To prepare black risotto, the cuttlefish must be cleaned and the innards removed. The small beak also needs to be squeezed out. Most importantly, however, the ink sac must be pulled out and retained. Afterward, the cuttlefish can be sliced or cut into small pieces. If squid is also used, it is prepared in the same way.
The ink sacs may be prepared prior to cooking the risotto. Both the cuttlefish and the squid's ink sacs can be broken into a bowl. Then water is added to the ink to form a paste. If the ink is placed directly into the risotto as it cooks, no water needs to be added first.
Once the seafood and ink sacs are prepared, the onions are fried in olive oil. Afterward, the seafood is added, then the garlic and parsley. The wine, and vinegar, if used, is pour into the pan immediately before the rice is added. The dish is stirred frequently while the rice absorbs the wine. Once absorbed, the fish stock or water is added in small portions until all the water is absorbed.
Near the end of the cooking process, the ink sacs are broken into the pan or the paste is added. The risotto should be creamy at this point, and once the ink is stirred in, the rice should be evenly black. The finished dish is usually garnished with parsley and lemon slices.
AS FEATURED ON:
AS FEATURED ON:








By: Roman Ivaschenko

Red wine vinegar, which can be used to make black risotto.

By: natuska106

Black risotto is made from cuttlefish meat.

By: JeremyWhat

Black risotto's color comes from squid ink.