Black tea is a type of tea made from the leaves of the Camellia sinensis plant. All four types of tea, black, green, white, and oolong, come from this same plant; the type of tea they become is due to the oxidation process. Black tea is given the longest oxidation process, which makes it darker and stronger, and white tea has the shortest oxidation process, making it pale and light.
Black tea is one of the most common types of tea. It may be found in loose varieties or in tea bags, and is often flavored with additional ingredients such as mint or spices such as cardamom when making chai. There are literally hundreds of flavors of black tea, and it may be used to make hot or iced beverages.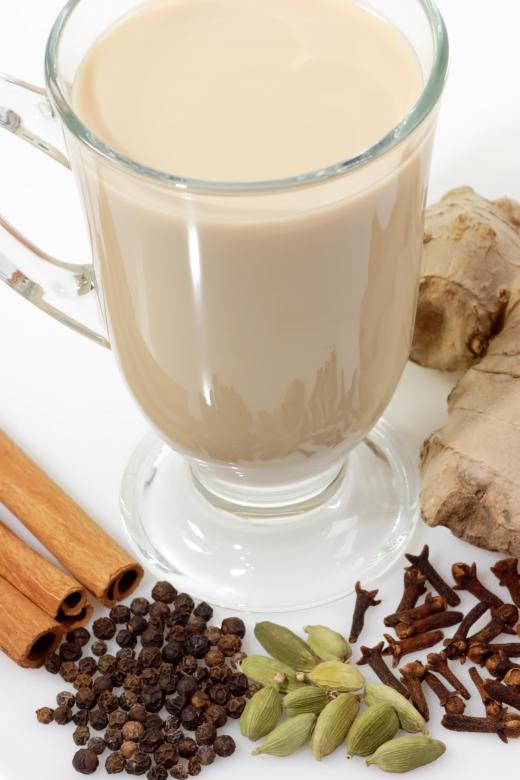 To brew this type of tea, bring the water to a boil and allow the tea to steep for three to five minutes. It will become very dark. Allowing it to steep longer can cause the tea to become bitter, and too short of a steeping time can lead to weak tea. The tea may be enjoyed plain, but some people enjoy sweetening it with sugar or honey, and milk or cream may be added to lighten it and make it creamier.
Black tea is the most highly caffeinated of all the teas, and many people use it as a substitute for coffee. It also contains high levels of antioxidants and polyphenols, which are praised for their health benefits to the body. Some studies have shown that black tea is just as healthy as green tea; green tea was once highly praised for its high levels of antioxidants and even its ability to promote weight loss. Antioxidants in black tea may help to eliminate free radicals in the body, which could potentially cause cell damage or even lead to cancer.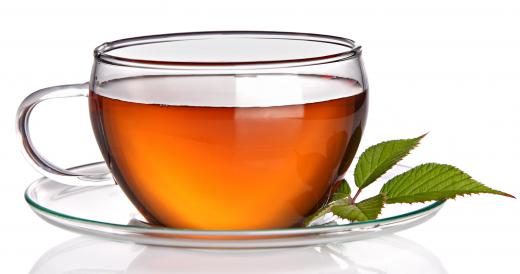 This type of tea can be enjoyed every day hot or iced, and many people drink numerous cups of black tea per day. When purchasing a box of tea bags in a grocery store, the tea will most likely be black. It is possible to flavor one's own tea simply by adding some fruit juice or even brewing a second bag of tea in the cup, such as an herbal fruit tea. Bagged tea tends to be lower quality tea than loose tea, but it is generally much less expensive as well.
AS FEATURED ON:
AS FEATURED ON:








Chai, which is made with black tea.

By: svetamart

Loose leaf black tea.

By: gtranquillity

A cup of black tea.

By: karandaev

Black tea can be purchased loose or in tea bags.

By: okinawakasawa

Black tea can be used to make iced tea.

By: corund

Oolong is among the most widely consumed teas in China.

By: Fisher Photostudio

All black teas are best when brewed using loose leaves.