Bonda is a particular South Indian snack consisting of small dough balls rolled in a batter and fried. It is also the name of a tribe in the Indian subcontinent, and a regional language. As a food, bonda is made in several different varieties. The two main varieties of his food are spicy and sweet respectively.
Although in some localities, the sweet version of bonda is more popular, cooks presenting this dish to the world will usually present spicy varieties. In either case, bonda is made from potato and vegetable filling, with an outer batter made from gram flour. Additional spices will be used to flavor the food.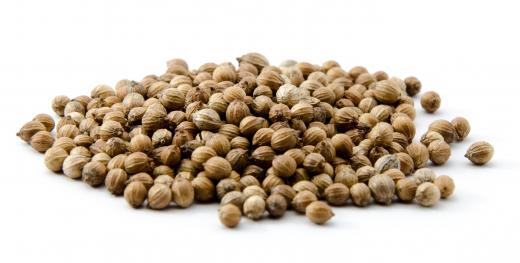 The gram flour used to make the batter for bonda has its own prominence as a regional cooking element that has become popular all around the world. Gram flour, not to be confused with graham flour, is made from chickpeas, is useful in vegan cooking, since it can be used as an egg replacement for some types of recipes. This food also contains no gluten, but does have a higher protein content, making it popular for those with wheat allergies. In making bonda, the gram flour provides for the texture of the crispy outer shell.
One prominent spicy version of the dish is called alloo bonda. This particular version is popular in many Indian kitchens. The method used for this version is similar to those in other versions of this food item, but the ingredients may differ somewhat.
Aside from the mashed potato filling and the gram flour, a wide variety of flavoring agents are used. Spices for this dish can include turmeric, mustard seed, cumin, coriander, ginger, curry leaf or fennel. Chopped onion can also be included. Cooks may also put cashews or other nuts into the mix, grinding them into a rather fine consistency.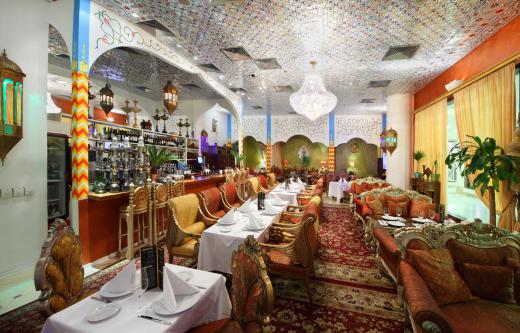 Along with all of these flavoring materials, salt is also often used in this dish. Cooks often start out frying the various spices into a rich broth in olive oil. Then the small dough balls are rolled in the flour, and then deep-fried for rich color and a crispy outer texture. This food is common in Indian restaurants around the world as an appetizer or snack. It represents much of the appeal of the region's tastes and food sensations that have become popular nearly everywhere that cosmopolitan food cultures exist.
AS FEATURED ON:
AS FEATURED ON:








By: areif

Alloo bonda is usually seasoned with ground coriander seeds, among other spices.

By: mbongo

Potatoes are a key ingredient in most types of bonda.

By: Pavel Losevsky

Bonda is a common appetizer or snack at Indian restaurants.