Boudin blanc is a type of white link sausage made from pork, normally with the meat from the liver and heart. Unlike its counterpart, boudin noir, white sausage contains no blood. It is commonly available in two versions, Cajun or French-Belgian.
The Cajun version, most popular in the southern Lafayette and Lake Charles areas of the state of Louisiana in the United States, contains seasoned pork rice dressing, similar in taste to dirty rice. Dirty rice, another well-liked Cajun dish, is customarily flavored with poultry giblets and the so-called holy trinity of Southern cooking: a mixture of onion, green bell pepper, and celery. The French-Belgian version of the sausage has a much subtler flavor provided by milk instead of rice. Both versions are typically packed into pork casings and formed into links.
In the U.S., in the cultural vicinity of French Louisiana called Acadiana, the word boudin always refers to boudin blanc and no other variations of the sausage. The largely Francophone population in the area generally considers it one of its staples, and this region consumes more of this sausage than any other in Louisiana.
In Louisiana, boudin blanc has been traditionally cooked through braising or simmering. In recent years, the practice of lightly oiling the sausages and gently grilling them has gained popularity in Baton Rouge and New Orleans, especially during tailgate parties commonly held in stadium parking lots before sports events. The French-Belgian version of the sausage is generally grilled or sauteed.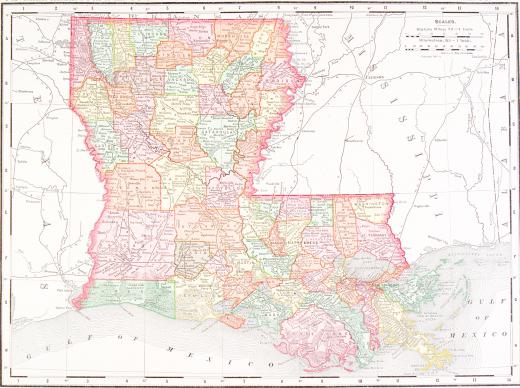 An appetizer version has gained popularity over the years in New Orleans cuisine. The sausage is either purchased in bulk, without the casings, or removed from the casings after purchase. It is then shaped into balls, dipped into a batter, and deep-fried until golden brown.
Boudin blanc de Rethal is a specialty sausage normally only produced in Rethal, France. It is protected by a French law that prohibits the use of non-local, pre-approved ingredients in some foods. By rule, it can only contain pork meat, fresh whole eggs, and milk. Any fillers, such as flour or breadcrumbs, are prohibited.
The popularity of boudin has increased dramatically over the past few decades, a trend largely attributed to famous Cajun chefs promoting the sausage in their cookbooks and on cooking shows. Several types can be purchased online or through food specialty catalogs. It can also be found for sale at convenience stores throughout the South, where it is commonly steamed and dispensed from countertop rice cookers.
AS FEATURED ON:
AS FEATURED ON:








By: Magalice

Boudin blanc contains no blood.

By: qingwa

Boudin blanc is popular throughout Louisiana.