Braided bread is bread which has been divided into long thin ropes and then braided before baking. One of the most well known forms of braided bread is challah, a traditional Jewish bread, but many other cultures have their own variations on braided bread. Many bakeries sell braided breads, and they are also very easy to make at home. When braiding bread on your own, a steady hand and patience are two useful traits.
One of the most common types of braided bread is three-strand braided bread, in which dough is divided into three even portions which are rolled out into tubes. The three tubes are joined at one end, braided, and then pinched together at the other end. Some bakers like to tuck the ends of three strand bread under the loaf to make it look neater. The more strands used, the more complicated the final appearance of the bread, and the more challenging for the baker.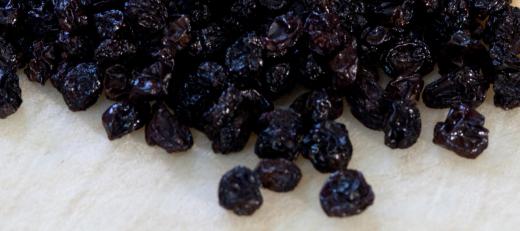 Braided breads can also be shaped; while the classic shape is simply an oblong loaf, some bakers make breads with multiple arms to create stars, or link their braided breads into circles, hearts, or other shapes. Breads can also be knotted, or twisted into complex shapes which resemble Celtic knotwork.
The doughs used in braided breads vary. Many are flavorful, flaky doughs which are rich with ingredients like eggs, and they may be brushed with egg for a glossy finish. Some doughs perform better than others when rolled out into strands for braiding; milk breads and egg breads are usually excellent choices, while sourdoughs, whole wheats, and other more rustic doughs are less suitable. The dough may also be mixed with raisins, nuts, dried fruit, or spices for additional flavor.
Braided breads can also be topped with various ingredients. Seeds such as sesame seeds are common, and some cooks make braided dessert breads with rich, buttery dough which may be topped with syrup or glazes. In the case of Jewish breads, the braided bread is usually made without any dairy, because dairy and meat cannot be eaten at the same meal under Jewish culinary law.
When it comes to making braided bread, cooks can use their imaginations in terms of dough and added ingredients. Some cooks like to mix multiple doughs into a single braid, for example, and bakers can play around with toppings, shapes, and inclusions in the dough. If multiple doughs are used, make sure that they have similar baking times and that they will rise equally, so that you do not end up with a misshapen, partially cooked loaf.
AS FEATURED ON:
AS FEATURED ON:








By: BigDreamStudio

Raisins are sometimes added to braided breads.