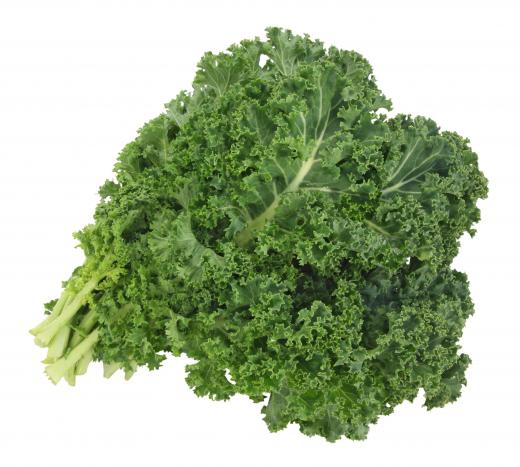 Caldo verde, literally "green soup," is a traditional Portuguese and Brazilian dish made of potatoes and kale. It gets its distinctive green coloring from the kale, and is traditionally served with Portuguese sausage such as chouriço or linguiça, though other meats may be used instead. Caldo verde is commonly served at Portuguese and Brazilian celebrations. It is often considered Portugal's national dish, and is served all over the country, from peasant households to luxury hotels.
Caldo verde originated in Minho, a northern Portuguese province from 1936 to 1976. Today, the region is divided into the districts Viana do Castelo and Braga. Though it was only an official province during the 20th century, Minho has a long history. Once called Entre Douro e Minho because it spanned the area between the Douro and Minho rivers, the region was under Celtic and Roman occupation and retains a great deal of Celtic culture and architecture. Caldo verde is not restricted to the Minho region but is a popular dish throughout Portuguese culture.
Caldo verde is a simple, light dish that may be served on its own or as part of a larger meal. It is a well-balanced meal and a popular winter dish. The soup is traditionally accompanied by broa, a cornbread leavened with yeast. In Brazil, broa is flavored with fennel.
Caldo verde begins with a potato broth, made as light as possible. Kale leaves are then sliced very thinly and scalded so they are bright green. The kale should be abundant enough to provide texture and color to the soup, and ultra thin slices are essential. In modern kitchens, a food processor may be helpful in finely chopping the kale.
Just before serving, the scalded kale is added to the soup with a bit of olive oil and allowed to boil for five minutes. The olive oil adds perfume and a bit of fat to the final product. Finally, the soup is served over very thinly sliced pork sausage. Different regions of Portugal have their own versions of pork sausage.
Caldo verde is a versatile dish open to substitutions. For example, collard greens can be used instead of kale, and pepperoni or andouille sausage can be used if Portuguese sausage is hard to find. Some people make the soup with stew beef or pork loin, and some include white beans for a heartier soup. Onions, garlic, salt, and pepper are frequently used as seasonings.


By: forevergreen

Caldo verde typically includes kale.

By: Natalia Mylova

Some people prefer to use pork loin over pork sausage in caldo verde.