Chakalaka is a spicy dish from South Africa that is usually made from onions, tomatoes, and beans. In its earliest forms, the dish was a staple for those who lived in the townships of Johannesburg, South Africa. It was probably prepared with a simple and inexpensive spice mixture, but some variations have evolved into a more complex dish. There is some disagreement, however, over whether chakalaka is a dish or a condiment, but it does appear that the most people categorize it as a dish. It is possible to purchase a pre-made spice mix to make it.
To make a simple version of chakalaka, start by heating oil in a saucepan and adding chopped onion, garlic, and green bell pepper. The vegetables are cooked until the onions are translucent and then a curry mix and chili pepper are added. Cooks can either make their own curry mix — usually consisting of turmeric, coriander, cardamom, and cumin — or they can purchase a pre-mixed curry powder. A can of baked beans in tomato sauce is then added to the pan, and the whole mixture is allowed to heat through. The beans are not a necessary component, but they are a very common addition to many recipes.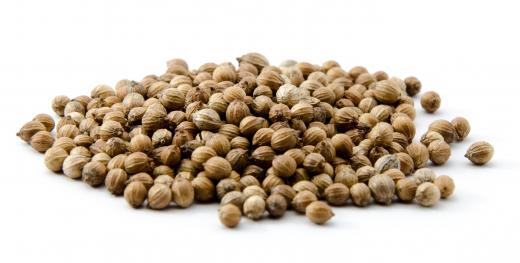 Some believe that chakalaka is an important condiment for any barbecue, and this side dish is often paired with meat. There are many local variations, and many families have their own versions. Some recipes resemble a relish and, in these cases, it is more of a condiment than side dish.
Chakalaka is often associated with street food in South Africa because it can easily be served by vendors and enjoyed while on the go. It is usually served with some form of bread or starch, like mealie pap, which is also sometimes known simply as pap.
Mealie pap is a traditional cornmeal mush that is a staple for many South African people. It is similar to corn grits or polenta. Pap is usually combined with sauce-based dishes like chakalaka.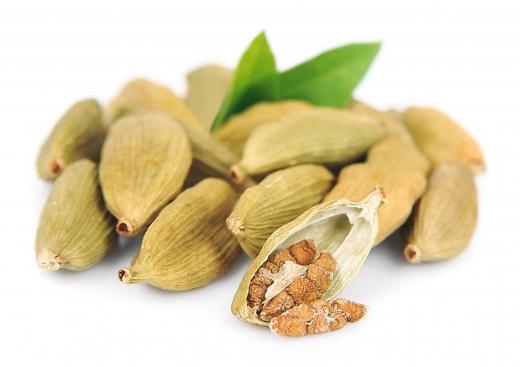 Preparing pap is simple, it is usually just a combination of water and cornmeal. If it is being served for breakfast, some of the water is replaced with milk, and sugar is added to sweeten it. The mixture is allowed to slowly simmer for about 45 minutes, until it is a thick porridge. A bit of butter is sometimes added after it is finished to help enhance the flavor. It is a popular complement to traditional South African barbecued meats.
AS FEATURED ON:
AS FEATURED ON:








By: areif

Chakalaka is typically seasoned with curry spices, including ground coriander seeds.

By: margo555

Cardamom is typically used in curry mixes, like those used to season chakalaka.

By: uckyo

Chakalaka is served with mealie pap, which is similar to grits.

By: Malyshchyts Viktar

Bell peppers are used in making chakalaka.