Mole (pronounced MOL-ay) refers to a number of sauces made in Mexico, the most famous of which are a combination of a variety of chilis and chocolate. Since many mole sauces also contain chicken broth, pouring the sauce over chicken is ideal. Chicken mole can refer to any chicken topped with a mole sauce, or it may specifically refer to Mole Poblano: Pollo con Arroz (chicken with rice).
Chicken Mole Poblano is a complex dish to make when it is made in traditional fashion. A number of different chili peppers can be used for the sauce. The mole also includes spices like cumin, ground nuts, Mexican chocolate or unsweetened chocolate. Onions and garlic help to balance the flavors.
The type of chicken used in mole may vary. Some cooks prefer using white meat chicken, but others like to use deboned thigh meat, since its richer flavor complements the mole sauce. Chicken is typically sautéed in oil until fully cooked. Some recipes actually do call for partially sautéing the chicken. The chicken is then placed in a casserole dish, covered with the mole sauce and baked until done. Typically, the chicken is served over rice.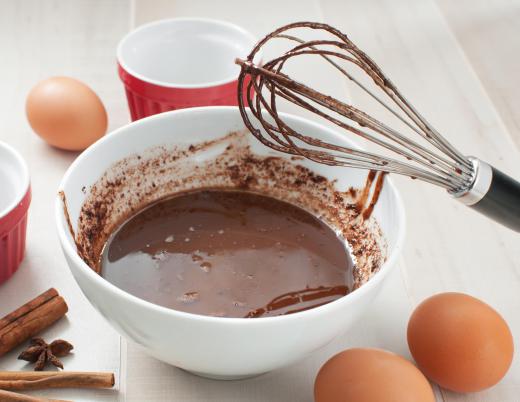 There are many simplified chicken mole dishes. Some chefs recommend the casserole method and skip the ground nuts, adding peanut butter to the mole instead. Canned chili peppers can be used, since they may be easier to work with and more readily available. Though this is not authentic, it is still pleasing to the tastebuds of many cooks.
It isn't necessary to stick with mole Poblano when making chicken mole. Mole de Cacahuate, for instance, omits the chocolate and uses ground peanuts. For those who find it odd to use chocolate in a savory sauce, recipes for Mole de Cacahuate may be the perfect solution. Moreover, this sauce is a traditional topping for chicken in Mexico.
Other sauces that can be used to make mole include the red Mole Coloradito. It's quite similar to the other moles, but it also includes tomato, and can make for a pleasing topping. Mole Verde is another sauce that may be delicious as part of chicken mole, and uses ground pumpkin seeds and tomatillos to produce a beautifully light green colored sauce.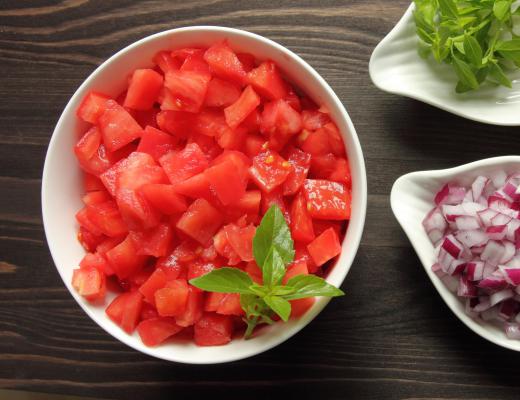 In Mexico, certain moles are very popular in different regions. Oaxaca is considered the most diverse in its offering of these sauces. When traveling there, visitors may want to ask what type of mole they are getting when they are served the dish. It can truly vary, but each sauce has unique flavor and taste that makes them worth trying.
AS FEATURED ON:
AS FEATURED ON:








By: areif

Pumpkin seeds are often part of mole verde, which can be used in chicken mole.

By: razmarinka

A mole sauce for chicken may feature Mexican chocolate and cinnamon.

By: Meliha Gojak

Some cooks use peanut butter when making chicken mole.

By: Profotokris

Mole Coloradito gets its red hue from the addition of chopped tomatoes.