Coconut butter is a vegetable-based product made from the meat of a coconut, also known as the copra. Though some manufacturers use the term coconut oil and butter interchangeably because cooled oil can take on a butter-like consistency, people generally expect the butter to contain actual pieces of coconut meat, while the oil contains only extracted oil. It can be used in a wide variety of dishes as well as in beauty products, and there are a number of health benefits associated with eating it, including potential weight loss and a reduction of yeasts in the body.
How It's Made
To make coconut butter, small pieces of dried copra are blended or crushed until they come together to form a creamy paste. This can be made both on an industrial scale and at home in a food processor or blender by blending dried coconut pieces for about 20 to 30 minutes until they break down and come together. Homemade butter is sometimes slightly grainier than manufactured products due to the difference in equipment. Neither manufactured or homemade butter should be refrigerated, and it can usually last between two to three years. When it's stored, the oil tends to separate and go to the top, so it often needs to be stirred before use.
Health Benefits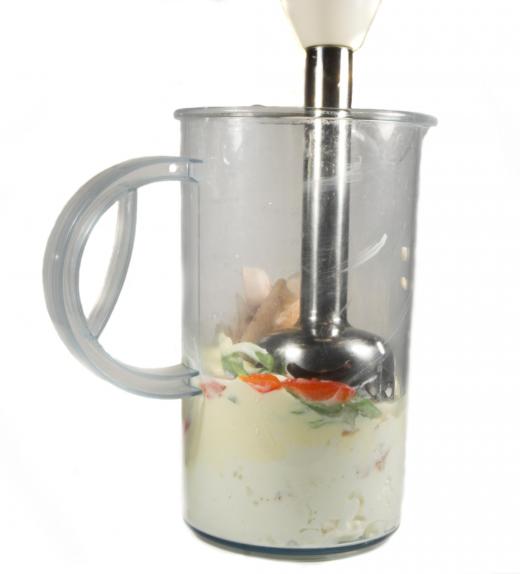 There are many health benefits associated with coconut products in general, which may be more present in this form than those that are more processed. It contains lauric acid, which is an antibacterial, antiviral, and antifungal. The last property makes it a popular product for reducing Candida yeast in the body. It also contains medium chain triglycerides (MCTs), which are fatty acid compounds that have been associated with fat burning and may help with weight loss. Additionally, they are very easy for humans to digest, since they don't need to be broken down in the stomach before they can be absorbed.
Uses in Cooking
Coconut butter can be used in most dishes that need coconut milk or oil, and it can also be used as a condiment or spread. Like dairy-based butters, it usually needs to be warmed before it becomes spreadable. Some prefer to eat it on its own, or to mix a few spoonfuls with a flavoring like vanilla. It's also commonly used as a substitute for dairy-based butter in baking, although it's important to note that it will make baked goods dryer, so it needs to be supplemented with something moist, like a fruit puree or oil.
As a Cosmetic
The high fat content makes coconut butter a good moisturizer, and it can be used as-is for a homemade lotion or hair treatments. Since it does have flakes in it, it's best to rinse the hair very thoroughly after using it to make sure to get all the pieces out. Some people prefer to moisturize with coconut oil to avoid this potential problem. It's also possible to mix the coconut product with other substances, like shea butter, to make a homemade moisturizer. Both coconut oil and butter are used in manufactured beauty products as well, including soaps, conditioners, and body butters.
AS FEATURED ON:
AS FEATURED ON:








By: picsfive

Copra, or the fleshy part of a coconut, is blended to make coconut butter.

By: Kerioak

Generally, a food processor or blender is used to make coconut butter.

By: mates

Coconut butter is extracted from the meat of a coconut.

By: seen

Coconut butter is used in many beauty products.

By: Lsantilli

Coconut butter may help promote weight loss.