Food writing is all about passion – a passion for food, for tastes, and for the senses. Food writers are a diverse class of writers much like the multi-faceted shapes, angles and images represented in a kaleidoscope. Food writing has a wide spectrum: from novelists and historians, to reporters and restaurant consultants, and from daily bloggers to photography enthusiasts. The common theme in food writing may be food, but it is also about life, the lifespan of food, and the passion every food writer has about the delicious world they live in.
The easiest and most identifiable form of food writing is found in restaurant reviews. Critics who review the latest restaurant openings, trends, and chefs are an important factor in food writing. Certain restaurant reviewers focus solely on the dishes served, while other food writers branch out to detail ambience, service, and featured cuisines. Notable writers in this genre of food writing include Phyllis Richmann and Tom Sietsema.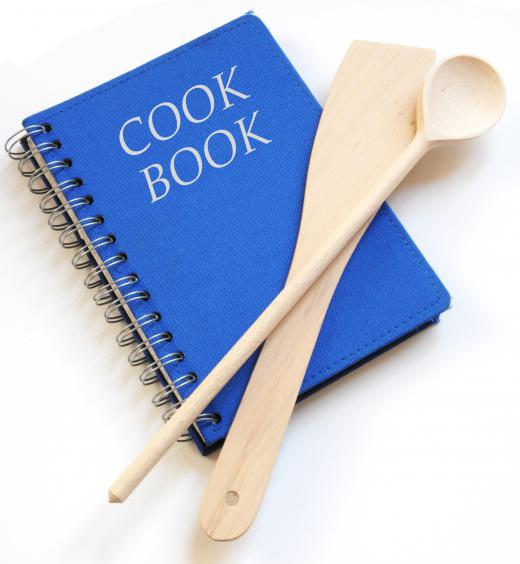 Food journalists are also important to food writing. These can be regularly featured columnists in a newspaper or magazine, or feature writers for specialty publications. Food journalists report in both AP-style format and first-person narrative. They may opine on a subject or remain objective. Some food journalists are able to blend travel writing and adventure while reporting their stories. Well known food journalists include Jeffrey Steingarten, Ruth Reichl, and Jonathan Gold.
Food novelists are also represented in food writing. Food novelists create novels that weave storylines with delicious and delectable dishes. Some food novelists use their imagination to write, others will use personal experience. Masterful writers such as M.K. Fisher, Laura Esquivel, and Peter Mayle are good examples of food novelists.
Cookbooks are the dominant products of food writing. There are endless cookbooks dedicated to numerous cuisines and styles of cooking. Most food writers are avid cooks or recipe collectors, and therefore, fantastic cookbook authors. Instructional food writers are also found among cookbook writers. They can be authors of culinary arts textbooks, how-to guides, and hobby related websites. James Peterson, Fannie Farmer, and Julia Child are exceptional cookbook and recipe authors.
Food historians cultivate the history of food products. Whether chronologically tracking the history of agriculture or documenting legislation that affects food distribution, food historians are a special part of food writing. Some food historians write in a straight-forward, textbook manner, others prefer to incorporate elements of fiction. If you are ever curious about how a certain food came to be, or how one dish evolves into another, a food historian will have the answer. William Woys Weaver, Michael Pollan, and Francine Segan are leading authorities on food writing and culinary history.
Restaurant consultants, particularly menu writers and marketing specialists, also participate in food writing. These professionals translate a chef's vision for a dish into tempting descriptions, while also enticing readers to become regular patrons. Generally, these food writers perform their work with little fanfare, preferring to write behind the scenes.
Food writing is a wide assortment of individuals who wish to express their passion for food through literature, journalism, marketing, and recipe writing. The only requirement to be a food writer is to have a passion for food and the written word.
AS FEATURED ON:
AS FEATURED ON:








By: Vivian Seefeld

A food writer who creates recipes may need specialty training.

By: HLPhoto

A photo of a plate of chicken piccata, which could accompany a restaurant review.

By: by-studio

Many newspapers have food columns.

By: nyul

Food writers may blog about a restaurant immediately on location.

By: CandyBox Images

Some food writers focus on creating cookbooks that are dedicated to different courses or types of cuisines.