Gianduja is a chocolate confection traditionally made with hazelnut paste and sweet chocolate, although a number of variations have been developed. It is also known as gianduia and some versions can be traced back to the 1800s. This confection is readily available in many parts of Italy and Switzerland and it is also exported to some regions of the world. Some of the finest gianduja comes from Swiss chocolatiers, chocolate professionals who take their confectionary very seriously.
Classically, gianduja includes a combination of sweet chocolate that may be milk or dark with hazelnut paste. Variations include versions made with hazelnut chunks or halves, as well as almonds and other nuts. Traditional versions have a very rich, creamy flavor whether they are made with milk or dark chocolate, along with the signature complex sweetness that can be seen in many European chocolates.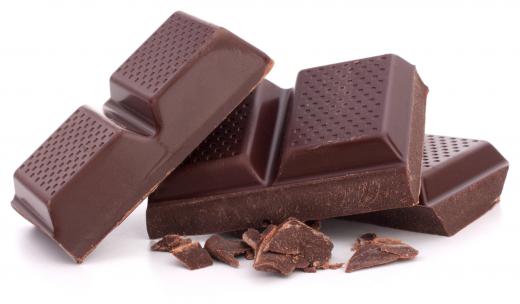 Some companies make a spreadable version of gianduja that can be used on toast, added to desserts, and used in a variety of other creative ways. Spreads are often available in grocery stores and they range from slightly bitter dark versions to rich, creamy, and very sweet varieties. Gianduja bars are available in bite sized pieces, as well as larger chocolate bars, and some have features like layers of chocolate and hazelnut cream. Ice cream confections may be gianduja flavored as well.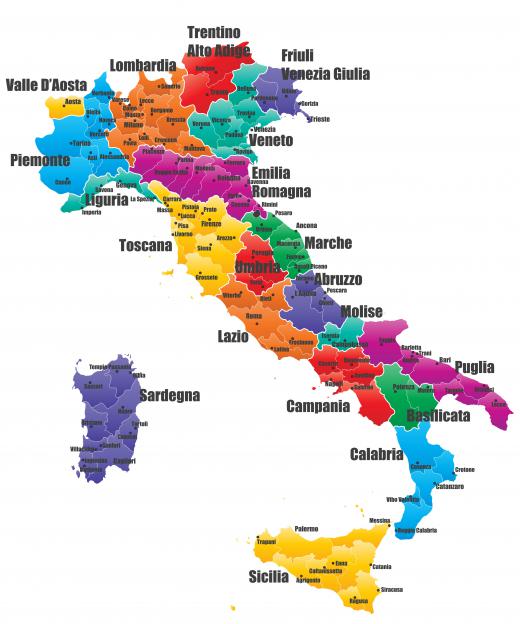 This chocolate specialty is especially closely associated with Piedmontese cuisine and in this region of Italy, a number of stores carry gianduja. Some offer chocolate tours, encouraging visitors to make their way through a series of stores and shops to taste different versions. Some of these versions are only available in Italy because they do not ship well and visitors who are interested in chocolate may also take advantage of the opportunity to taste other Italian chocolate specialties.
The combination of hazelnuts and chocolate is a very old one. Various tortes, tarts, and other chocolate delicacies often involve a blend of hazelnuts and chocolate or almonds and chocolate. In gianduja, the creamy sweetness of the chocolate offsets the creaminess of fat-rich hazelnuts for a dish with a very creamy, warm mouthfeel and a flavor that is very rich. A small piece of this chocolate confection can go a long way, as many tasters have discovered.
People interested in trying this delicacy can check with a local grocery or import store to see if any varieties are available. Some stores can make orders by special request as long as their distributors have access to the right importers.
AS FEATURED ON:
AS FEATURED ON:








By: Natika

Gianduja is made using sweet chocolate.

By: willypd

Gianduja is especially closely associated with the Piedmontese cuisine of northern Italy.