Gourmet cooking is defined by some people as culinary art. It is often called haute cuisine and is usually associated with intricate preparations of food and drink and elaborate, artful presentations. Gourmet cooks typically use ingredients that are of the freshest and the best quality.
When many people think of gourmet cooking, they often think of multi-course meals that are drenched in rich sauces and laden with butter, oils, and unique spices; this is not always the case, however. It has evolved over time to include natural, healthful, global, and socially responsible fare as well. Of course, it is up to the chef to implement these aspects into gourmet cooking. For example, a gourmet chef may choose to use all organic ingredients or ingredients that are only grown locally. In addition, a gourmet restaurant may only serve vegetarian or vegan items for people who are morally opposed to eating meat or animal by-products.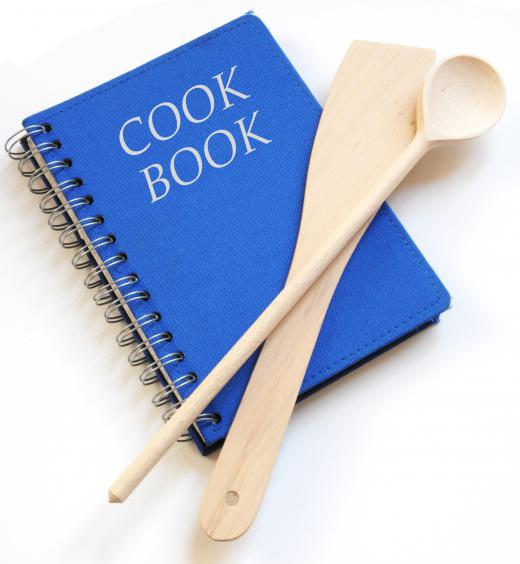 One of the main characteristic that is consistent through all forms of gourmet cooking is the use of ingredients that are of the highest quality. The seafood, meat, vegetables, fruits, and spices are usually fresh. Sometimes an ingredient is quite rare, such as the case with morel mushrooms. The result is that a dish using the ingredient can often be quite expensive.
Typically, gourmet meals are creatively prepared, giving consumers an artistic masterpiece using food as the medium instead of paint, clay, or pencils. For example, there may be ornate designs on the plate that are made from a brightly colored sauce. There may also be tall towers of delicate foods, creating a unique dimension to the mealtime experience.
There are several ways to learn how to do gourmet cooking. For example, culinary schools across the globe offer classes for people who want to become gourmet chefs. Many of those same cooking schools have classes where the public can learn some techniques for cooking gourmet meals and gourmet-inspired recipes as well. In addition there are several magazines, websites, cookbooks, and television shows that focus only on gourmet cooking. These sources may provide people with recipes, basic techniques, and other instructions for creating a gourmet meal.
Gourmet cooking may not be for everyone. Some people may consider it to be rather elitist or snobbish. A chef or restaurant owner can either cultivate that feeling of elitism or she can add external factors to dismiss that feel. For example, a friendly smile at the reservation desk or a genuine waiter or waitress can change the entire experience at many gourmet restaurants. In addition, gourmet cooking at the home nearly always has a more laid-back feel.
AS FEATURED ON:
AS FEATURED ON:








By: Vivian Seefeld

Many cookbooks are available that focus on gourmet cooking.

By: morchella

Morel mushrooms are rare and popular in gourmet cooking.

By: goodluz

Gourmet cooks use the finest ingredients available.

By: oksix

Many people enjoy gourmet cooking at a restaurant to celebrate occasions.

By: pilipphoto

Chocolate mousse is a popular gourmet dessert.

By: stockyimages

Gourmet chefs often devise signature menus and dishes that may make or break their culinary reputation.