Harees is a traditional dish in Arab cuisine, served throughout the Middle East. It is a mixture of dried wheat kernels and meat, cooked together until they are soft enough to whip into a pudding-like texture. Preparing harees is a lengthy process and the dish is usually reserved for special occasions. It is particularly associated with celebrations such as Eid, Ramadan and weddings.
Dried whole kernels of hard red wheat are used in this dish. It is sometimes called pearled wheat. Beef is a common choice for harees, but mutton or veal may take the place of the beef. Harees can also be made with chicken. Lean cuts of meat are usually recommended for this dish.
Preparation can be time-consuming but the usual process is not complicated. Clean, washed wheat is brought to a boil in salted water and allowed to cook briefly. Then the meat or chicken is added to the pot and both are cooked for at least two to three hours, or until they begin to lose their shape.
When the cooked mixture is very soft it is removed from the heat and blended together. This was traditionally done with a specialized wooden beater called a medhrab. Many recipes simply call for using a large spoon. An immersion blender or food processor can also be used.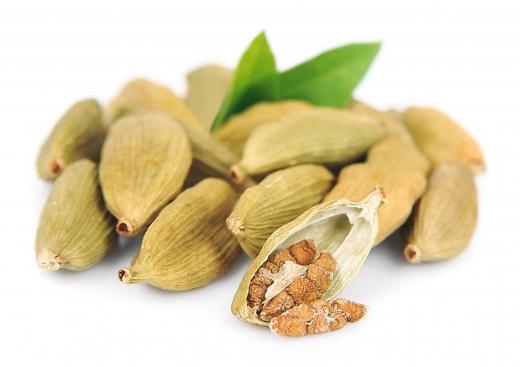 Traditionally harees was cooked on a stove for a lengthy period, then placed into a brick oven or cooking pit for several more hours, in the same cooking vessel. Today a pressure cooker is sometimes used to achieve the much the same results as the other methods in a fraction of the time. Regardless of cooking method it is important to make sure that there is enough water in the pot to keep the wheat and meat from drying out or burning.
There are many variations in seasoning for harees. Cardamom pods are often used, as is onion, black pepper and garlic. Some recipes call for the addition of rice and small legumes, called pulses. Cumin, turmeric and cinnamon are also frequent additions. Some recipes call for adding sugar to the mixture as it cooks.
Harees is often served in a large dish with a topping of samen, a clarified butter product which is widely used in Middle Eastern cooking. Ghee, or simply melted butter, can also be used. In some regions it is customary to top the harees with sugar, or a mixture of sugar and cinnamon.
AS FEATURED ON:
AS FEATURED ON:








By: TRITOOTH

Harees is a dish eaten in many parts of the Middle East.

By: margo555

Cardamom pods are often used to season harees.