What is Hot Rock Cooking?
Hot rock cooking, also known as hot stone cooking, is the process whereby foods are cooked or grilled on a hot rock or stone that has been heated prior to the cooking process. First used centuries ago, the hot rock style of cooking is an elemental one. This ancient tradition of cooking has been resurrected. It is not only a unique experience, but it is a healthful one as well.
The health-conscious dieter has become a great fan of hot rock cooking, as little to no oil or grease is necessary for this type of cooking. Spices and fresh herbs can be added, as opposed to fattening flavors necessary in many other types of cooking styles. Hot rock cooking is good for meat and vegetables, as well as sea food.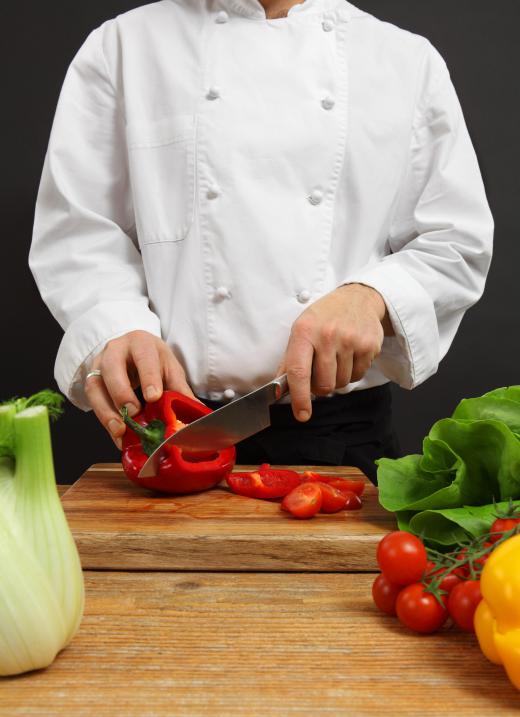 For hot rock cooking, the only tools needed to cook other than the hot stone are a pair of tongs. Some people using a hot rock may add spices, rubs, or grilling salts to their meat or vegetables for added flavor. However, these are not requisite for successful preparation. Also, for quick and easy cleanup, a scouring device is suggested to clean off any food particles or pieces left behind.
One element that has made this cooking process so popular is its simplicity. One does not have to be a trained chef to use a hot rock with much success. Restaurants offer hot rocks for their patrons to cook meals at their leisure at their tables. The restaurant brings a hot rock table-side, and the patrons are free to cook whatever food items they have ordered for their meal on their own.
This concept has also become a popular theme for home parties. The reason is that those with busy schedules and fast-paced lives often have little time for lengthy preparation for a meal but still have the desire to entertain. All that is necessary is to cut and prep the meat and vegetables prior to the guests' arrival. Once the guests are on hand, the party begins, and each person is in charge of cooking his or her own meal.
Hot rock cooking sets differ in a number of ways. There are those rocks sized for more than one person to be cooking on the surface at a time as well as the personalized set, wherein each person has his or her own rock. The types of rock differ from set to set as well.
AS FEATURED ON:
AS FEATURED ON:








By: sumnersgraphicsinc

Hot rock cooking is suitable for cooking a variety of vegetables.