Kheer, also called payasam, is an Indian dessert similar to Western rice pudding. Kheer is one of the oldest desserts in the world, having been made in India and nearby cultures for more than 2000 years. The dish is a delicious and delicately flavored dessert, perfect for the end of a spicy meal.
In North India, the dish is believed to have come from the city of Puri. A legend suggests that a man who had loaned money and rice to a poor king took pity on him when he couldn't repay him in time. The loaner suggested that the king use whatever he had to make offerings to Krishna, instead of paying him back. In many temples today, kheer is cooked as an offering to the gods almost daily, as well as being a staple at several religious festivals, weddings and feasts.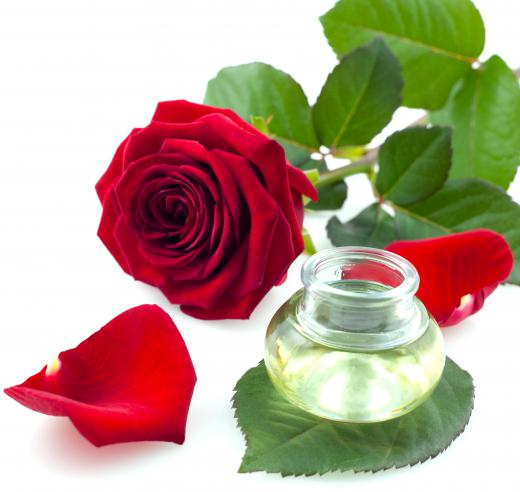 South Indians call the dish payasam, and replace the traditional milk used with coconut milk. This version of the pudding is somewhat heavier, due to the thick coconut addition, but is deliciously flavored and often combined with banana. Payasam is an essential food at weddings and is particularly popular in the southern Indian state of Kerala.
Although the dish has been popularized in India, some experts believe it is derived from a Persian dish called sheer birinj. This variety comes in many flavors, and often has rose water included in the recipe. According to Persian legends, sheer birinj was the food of the angels before being brought to earth by the prophet Muhammad.
To make kheer, rice or vermicelli must be toasted in clarified butter or ghee first, and then added to an already boiling combination of milk, cream, and sometimes condensed milk and sugar. This must be allowed to simmer as the milk reduces, and flavoring agents such as cardamom, bay leaf, or saffron can be added. When the milk has reduced to half its original volume, you may wish to add chopped nuts or raisins. The thickened pudding is then allowed to cool before chilling in the refrigerator.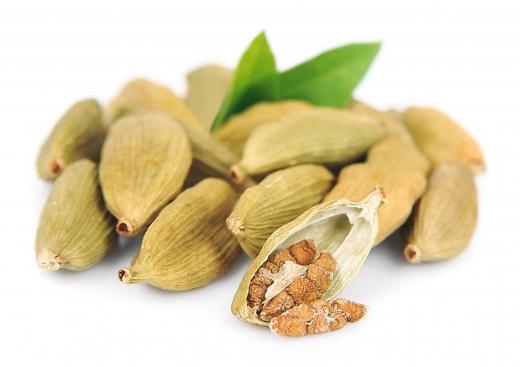 Decoration of kheer is traditionally simple but very beautiful. Toppings may consist of slivered almonds or bright green pistachios. Some recipes recommend topping with edible rose or flower petals. For weddings and special occasions, kheer is topped with an edible gold or silver leaf, available at some specialty cooking supply stores.
As kheer is made with butter and full-fat milk or cream, it is not usually recommended for dieters. Yet the wonderful flavor of the toasted and flavored rice is worth an indulgence, particularly if you enjoy fiery Indian cuisine. Kheer is an excellent summer dessert when chilled, and easy to make for a crowd when served in individual ramekins or custard cups.
AS FEATURED ON:
AS FEATURED ON:








By: Corinna Gissemann

Rose water, one of the ingredient in kheer.

By: Jehangir Hanafi

Ghee, one of the ingredients in kheer.

By: margo555

Cardamom is often used to season kheer.

By: mates

South Indians replace the traditional milk used in kheer with coconut milk.

By: Andrey Kuzmin

Kheer is typically made with full-fat milk.

By: Tupungato

Kheer has been made in India for thousands of years.