"Kosher" is a term that refers to foods that satisfy Jewish dietary laws. These laws are found in religious texts and contain specific instructions about the foods that members of this religious group can consume. To be considered kosher, chicken and other poultry must be handled in accordance with kosher laws during slaughter and butchering. Kosher chicken must also conform to additional Jewish dietary restrictions related to the preparation of foods.
Jewish law requires that a kosher chicken be handled humanely during its slaughter. A shochet, someone who has been specially trained to slaughter animals in a kosher manner, must kill the chicken by making only one incision in its neck with a sharp instrument. This centuries-old technique spares the chicken from excess suffering. The incision must simultaneously sever the chicken's jugular vein, carotid artery, trachea and esophagus.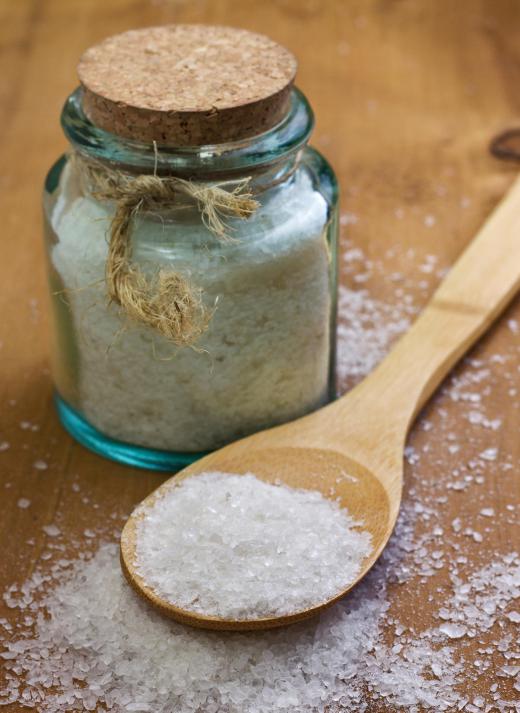 After the chicken's neck is cut, the person who slaughters it must inspect the bird's internal organs. This is to determine if the chicken had any disease from which it would have died naturally within a year. A diseased bird cannot receive certification as a kosher chicken, even when the proper method of slaughter has been used.
Kosher law forbids consumption of the blood of a slaughtered animal and requires that the chicken's blood be completely extracted from the dead animal by brining the carcass in salt. Salt must be applied to the flesh of a chicken within 72 hours of its slaughter. One leaves the bird in the brine for at least an hour in specific positions that let the blood drain from the body naturally.
Poultry that Jewish law allows its followers to eat must also eat kosher. Chickens that have consumed any food products that are forbidden for Jewish consumption will not be considered kosher chicken. The main products that would make chicken unacceptable are pork and grains that are not kosher under Jewish law. Chickens processed in non-kosher facilities or using non-kosher utensils and equipment also are not kosher.
Additional kosher dietary laws forbid combining meat and milk. This restriction also applies to kitchen utensils used in cooking the two foods. To keep a kitchen kosher, one uses separate pots, pans and utensils for dairy products and meat, including chicken. During the preparation of kosher chicken, one must not add dairy products to the dish while taking care to use only the meat preparation utensils and equipment.
AS FEATURED ON:
AS FEATURED ON:








By: natashamam35

In the Jewish tradition, coarse kosher salt is used to season a chicken that has been processed in accordance with traditional kosher laws.

By: seqoya

According to Jewish kosher dietary laws, dairy products and meat should never be served together.

By: marrakeshh

Kosher chicken is processed in a way that conforms to Jewish dietary laws.

By: Kuvien

Kosher chicken might be served at a bris.